Walking a red carpet is terrifying.
You've got hundreds of cameras pointed out you, constant flashing so you can't see where you're going, you're desperately trying to not make a fool of yourself by tripping or posing awkwardly and, in the odd chance you're someone like Kendall Jenner, do this with the knowledge that millions upon millions of people are going to be poring over these pictures in a matter of minutes.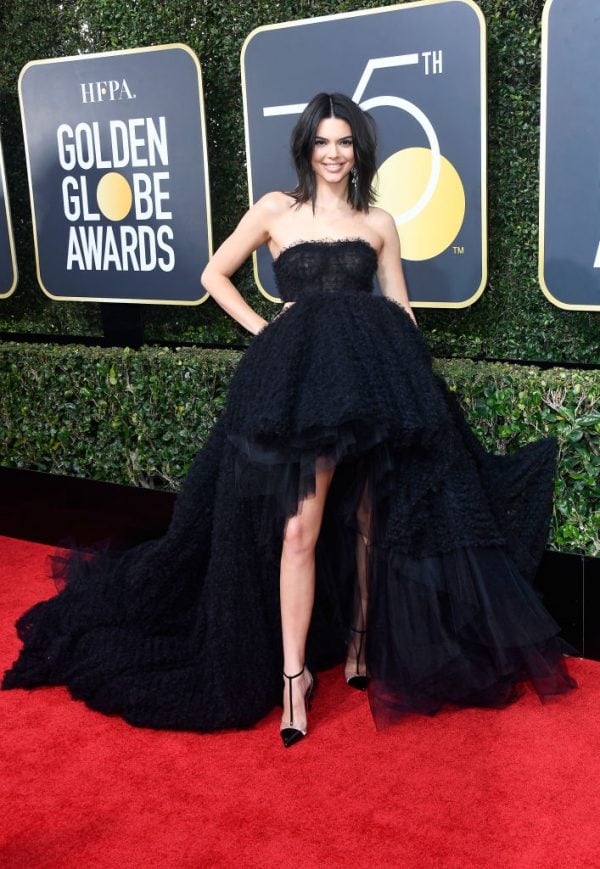 When pictures of 22-year-old Jenner wearing a mammoth Giambattista Valli black dress at the Golden Globes circulated yesterday, there was one thing in particular people zeroed in on - the model's skin.
Peeking through the Estée Lauder ambassador's foundation was the odd cheek pimple and acne scarring.
Of course, you couldn't see these in the posts Jenner posted on social media. Perhaps like many prolific Instagram users, she'd used a filter or simply picked the pictures she liked the best. Who can blame her? It's the now standard social media behaviour we all employ.
But it's her response to commentary on these pictures that's really worth noting.