We all know the Kardashians work in mysterious ways. But this is unprecedented.
It seems Kendall and Kylie Jenner have released a lingerie line… Without telling anyone.
Yep, our first hint is the Topshop website, which is promoting the Kendall + Kylie brand alongside an image of Kendall and a quote that reads: "Beautiful lingerie shouldn't be completely hidden under clothes anymore."
There is no sign of lingerie on either of the sisters' social media accounts, and there has been no public promotion from any of the Klan, according to Cosmopolitan.
Can you have body dysmorphia if you post naked photos?

The secrecy could be on account of the still-unconfirmed rumours circulating about Kylie's pregnancy with rapper boyfriend Travis Scott.
It could be because of the controversy surrounding previous collections from the pair – they used images of Tupac and Notorious B.I.G. on tee-shirts in June without permission; and they were accused of cultural appropriation after a photoshoot in August.
Perhaps the duo are waiting to launch the line with something spectacular…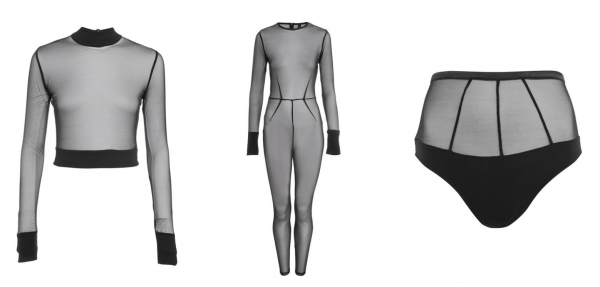 Whatever the reason, the underwear is worth browsing. According to Cosmopolitan, the line was co-designed by founder and creative director at Fleur du Mal Jennifer Zuccarini.
Think: mesh cut outs; most-things high-waisted; sheer body suits; and lots (and LOTS) of black lace.
Don't say we didn't warn you.