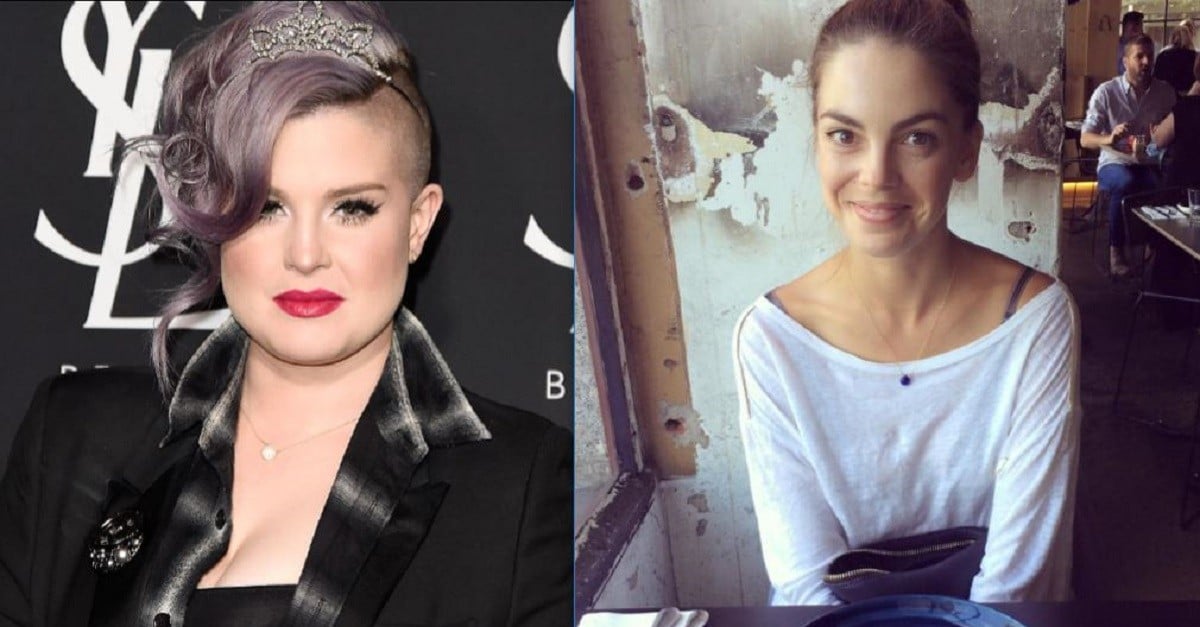 Kelly Osbourne has tweeted the phone number of Michelle Pugh – her dad's alleged mistress, and the woman she blames for ruining her parent's marriage – to the world.

Yes, that's Kelly Osbourne. Who has 4.07 MILLION followers on twitter. Who makes headlines every other week. Who already had the world sending her mother, and her family, messages of support in what must be a difficult time.
It was never going to be a small-time tweet, it was going to reach tens-of-millions, spread like wild fire, and make Pugh's life an absolute living hell. That's why she did it.
Her justification?
"Don't fuck with my family, don't fuck with my momma, and don't fuck with me."
Fair call (although we all know there's one person in that family where that boat has sailed).
As a child of divorced parents, I can't tell you the things I've thought about doing to the person who 'home-wrecked' my parents' marriage. I wanted to go to their house, call their children, pee in their shampoo bottle, slash the tyres to their stupid, I-don't-want-you-anywhere-near-my-life car.
But I didn't. Because there is a line.
Kelly is 31 and she crossed it. (The habit must run in the family)
All those thoughts of revenge. All that anger, hurt and fear. The jealousy that a person who should mean nothing is providing one of your parent's with something that you, or your family, cannot give them. All those don't-fuck-with-me's? Those feelings are justified, and can be felt by anyone in the same position - no matter their age, background, or type of family.