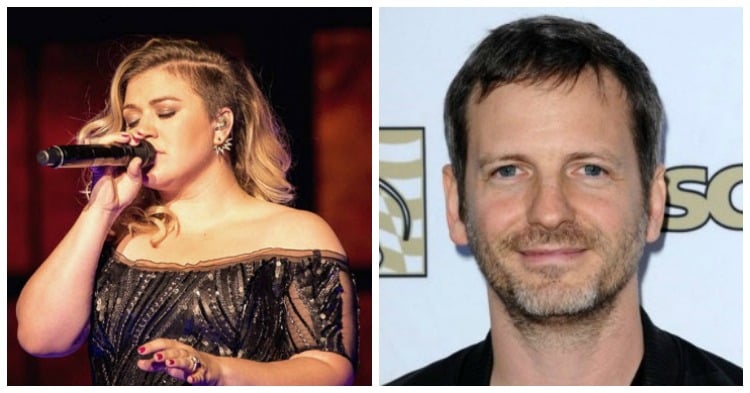 Kelly Clarkson, 33, says her record label "blackmailed" her into working with embattled record producer Dr Luke, real name Lukasz Gottwald, 42.
The two worked together on her first album Breakaway, which spawned Since U Been Gone, the first hit for both Clarkson and Gottwald as a producer. However, Clarkson says she didn't enjoy working with him.
Gottwald has been accused by pop singer Kesha of sexual assault and intimidation (allegations he strenuously denies), but Clarkson's experiences were different.
"He's kind of difficult to work with; kind of demeaning," she explained on KIIS FM.
Listen to Clarkson discussing controversial producer Dr Luke with Kyle and Jackie O. Post continues after video… 
"Unfortunately, when you have that poor… character –- so many artists don't like you and don't like working with you –- that's not normal. I get along with everyone I work with, but he's just not a good guy for me.
"Obviously, he's a talented dude. He just lied a lot. I've run into a couple of really bad situations. Musically, it's been really hard for me because he will just lie to people. And it's like, 'What?' And it makes the artist look bad."
Fans want to know why she hasn't said more in support of Kesha, but Clarkson says that while she's no fan of Gottwald, hers and Kesha's experiences weren't the same.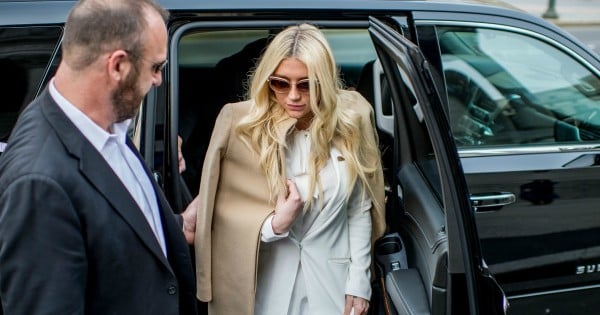 "Her experience was different to mine. Her fans are like, 'Why don't you stick up for her?' but I wasn't there," she said.
She did say this, though.
Trying 2 not say anything since I can't say anything nice about a person… so this is me not talking about Dr. Luke https://t.co/lLhtUHbmgG

— Kelly Clarkson (@kelly_clarkson) February 19, 2016
Understandably, finding Dr Luke to be a liar and his behaviour towards her demeaning, Clarkson wasn't keen on continuing to work with Dr Luke. She only did, in 2009, "because literally I got blackmailed by my label. They were like, 'We will not put your album out if you don't do this'."
Yeech.
According to Jezebel, Clive Davis wrote in his 2013 memoir that Clarkson told him she hated working with Dr Luke as well as the body of work she produced with him.
Kelly began the meeting by saying, "I want to be direct and to the point. I hate Since U Been Gone, and I hate Behind These Hazel Eyes. I didn't like working with Max Martin and Dr. Luke, and I don't like the end product.
"I really want both songs off my album."