"It was burning my face and no one even cared. NO ONE EVEN CARED!"
Things did not go well for reality TV star Keira Maguire as she entered the jungle last night on I'm a Celebrity, Get Me Out of Here!
The former The Bachelor contestant (you might remember her from the time she yelled "bed bed bed" repeatedly for no reason), was introduced to the the South African jungle on last night's episode of I'm a Celebrity… Get me Out of Here! as an intruder.
Her initiation was the "Grim Gallery Tucker Trial", which involves sticking your head into a perspex box filled with something… disgusting.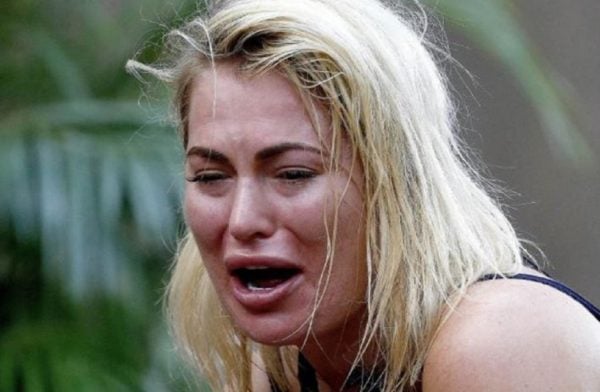 First it was rats, which did not go well and Maguire ended up sobbing in the bushes.
You'd think that after rats, she could handle anything.
But it was a box of chillies and chilli sauce that sent her over the edge. The chilli was, apparently, painful.
"It's like I'm like dying. I'm not even over-exaggerating this situation," she said, crouched over, in between tears. "You guys don't even know what if feels like. No one needs to talk right now please. No one needs to talk right now."