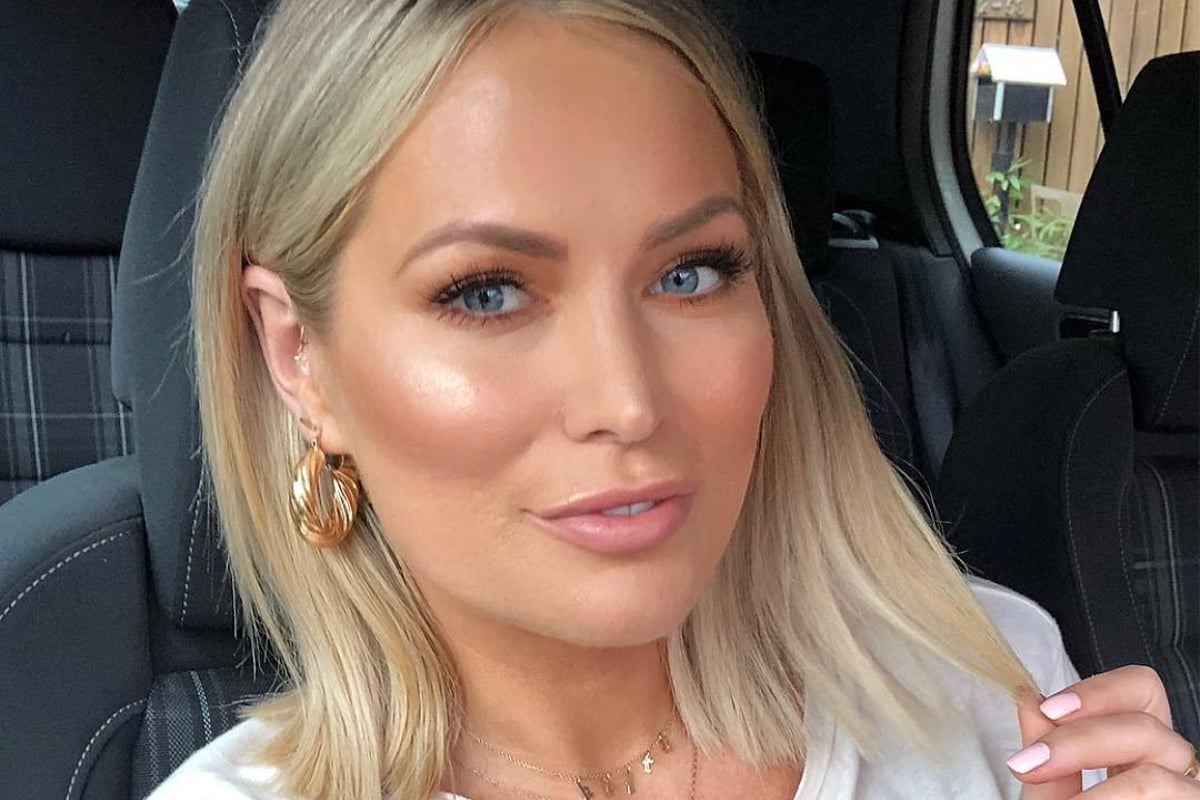 Looking back on both her Bachie TV appearances, Keira Maguire admits her face looked a little… different.
The 33-year-old first graced our screens on Richie Strahan's season of The Bachelor, and then appeared on Bachelor in Paradise, but just before going on both shows, Keira had cosmetic procedures done that she told Mamamia changed her face.
"Just before I went on The Bachelor was when I first got Botox, but I didn't get Botox in my forehead or my cheeks, it was in my jaw," she said. "My girlfriend, who was an injector at the time, said I had a prominent jaw line and I was like 'Oh, okay' and for me at the time, I was a little bit naive.
RELATED: Meet Keira in a Sydney pub on September 5!
'I asked 'The Doll Maker' what she'd do to my face'. Post continues below video.
"Because I got it just before The Bachelor, I looked at myself and was like 'What's wrong with my face? Why is it moving like that?' and it's because I had Botox in my face, but I didn't realise it changed my whole face and what I looked like," she said, adding that her face was frozen enough that she could not properly show her emotions.
Then before flying out to Fiji in late 2017 for BIP, Keira went to a clinic to get lip fillers.
Originally asking for a just quarter of a millilitre, the nurse injected eight times that amount after "panicking" when Keira questioned why one section of her lips looked different to the rest.
The Spill is Mamamia's daily entertainment podcast that catches you up on everything in entertainment and pop culture. Post continues below audio.
Following a number of errors a total of two mls were injected. The nurse insisted they would go down but they didn't, leaving Keira with oversized lips during filming.
Keira said she was still embarrassed by the photos from her time in Fiji and once she returned home, she immediately booked into a clinic to have the fillers dissolved – a painful procedure that left her with a lot of bruising.
She'd avoided lip fillers since then, but before a trip to London last month decided to get a quarter of a ml injected. It initially brought back bad memories.
"I almost cried because I looked in the mirror and my lips were so swollen, I had flashbacks of when I went on Bachelor in Paradise," she explained. "I did this selfie, and I actually posted it to Instagram, and I looked back later and I had to delete it because I was like 'I can't believe that I've done this to myself again'.