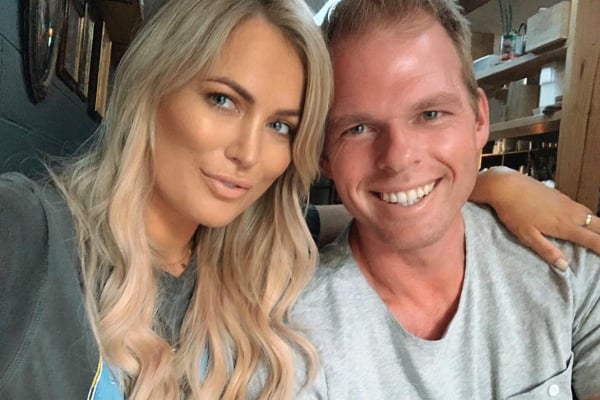 1. "I hope he is happy." The Bachelor's Keira Maguire wishes Jarrod Woodgate and his new GF nothing but the best, despite rumours.
It seems like The Bachelor's Jarrod Woodgate is in a new relationship, and his ex-partner Keira Maguire is completely fine with that.
Jarrod, 32, is reportedly dating Sam Royce, 29, who competed on this year's season of The Bachelor. Suspicions were raised that the pair were a couple after they appeared on each other's Instagram accounts. This is basically first base amongst social media influencers.
The former reality TV contestants reportedly met in Bali in July and were spotted together in November at a charity sleep out to raise money and awareness for Mission Australia. Despite this, neither Jarrod nor Sam have officially confirmed that they're dating.
 

View this post on Instagram

 
Not that Keira would care, either way.
Speaking to Daily Mail, the 33-year-old said that any rumours which state that they're on anything but good terms are "absolutely rubbish".
"All I would like to say. I didn't know Jarrod had a girlfriend, but if he does I hope he is happy," she said.
"I think Jarrod and Sam make a really cute couple if they are together."
After splitting with Jarrod in August 2019, fans have since linked her to Alex Mckay who recently appeared on Angie Kent's season of The Bachelorette.