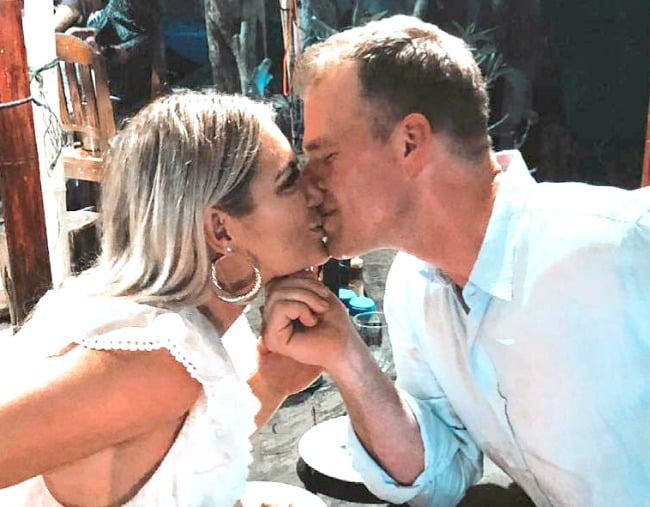 While Australia is recovering from the breakup of Bachelor in Paradise's Tara Pavlovic and Sam Cochrane, the torch of reality TV love has been passed onto another Bachie couple.
And now, fans believe Keira Maguire and Jarrod Woodgate are potentially married… Or at least engaged.
Since beginning their relationship in Paradise, it's been smooth sailing for the couple, with Keira and Jarrod sharing lovey-dovey photo after photo and there are now signs that Jarrod has quite literally 'put a ring on it'.
Has the evidence been hiding under our noses all of this time? You decide.
1. Keira's tell-all choice of swimming attire.
Fans were thrown into a fluster when Keira posted a photo of herself in a swimsuit that read 'Mrs Woodgate' from the back.
Given the tropical setting – this was at the beginning of their holiday – people quickly leapt to the conclusion that they (of course) had eloped to Thailand to get married… or to get engaged… or for their honeymoon…
Or maybe for all three?
2. They were seen in Thailand wearing 'wedding bands'.
Pictures don't lie and while they were on a recent holiday in Thailand, Keira posted an Instagram photo of the couple with one very important detail.