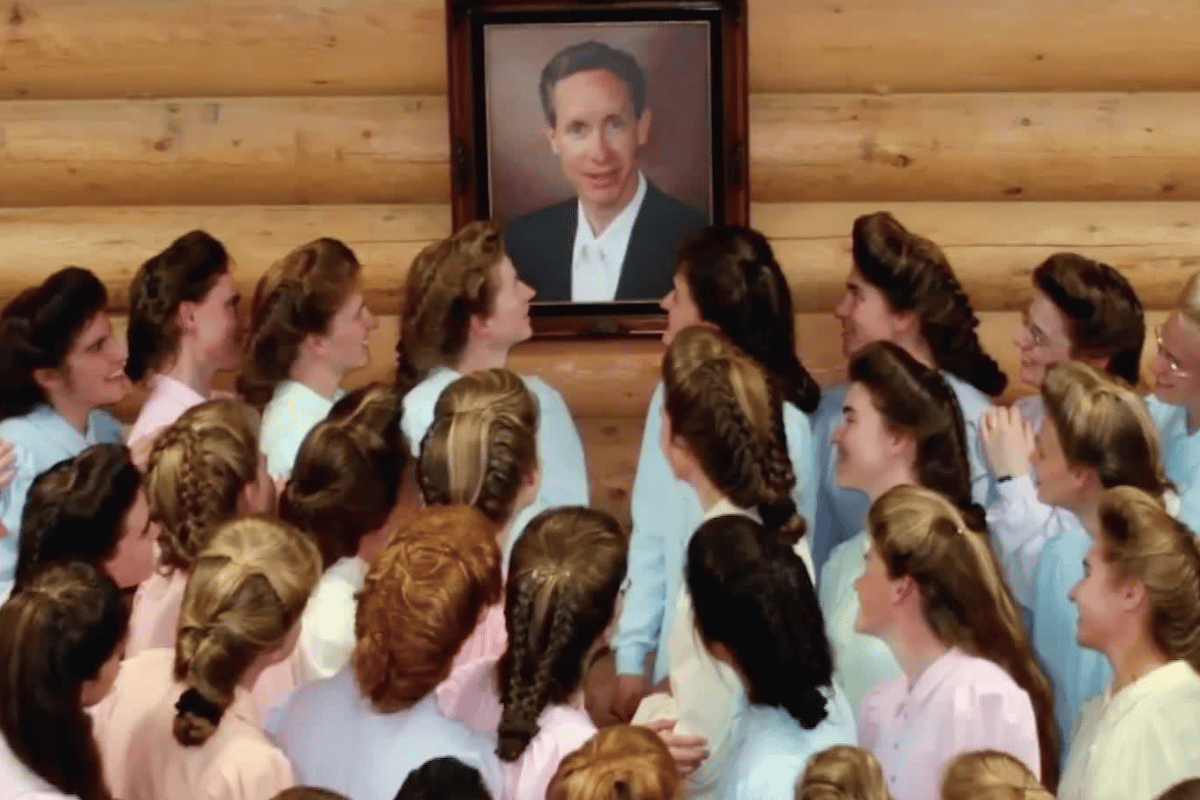 This post deals with domestic violence, sexual assault, and child sexual abuse and might be triggering for some readers.
In September 2002, Warren Jeffs began his reign of terror.
As the 'Prophet' of the Fundamentalist Church of Jesus Christ of Latter-Day Saints (FLDS), Jeffs was a man who used his 'God status' to intimidate, brainwash and manipulate thousands of religious followers into following his every command.
And for years, he got away with it. 
It wasn't until a girl, who Jeffs had forced to marry her first cousin when she was 14, found the courage to speak up that investigators were able to arrest and convict Jeffs, who was one of the FBI's 10 most wanted fugitives.
Netflix's docuseries Keep Sweet: Pray and Obey unpacks this story in detail, painting a sobering picture of the criminal acts that took place in the FLDS Church. 
Watch the Keep Sweet: Pray And Obey official trailer. Post continues below.
Behind the FLDS and Warren Jeffs' rise to leader.
Rulon Jeffs was the President of the Fundamentalist Church of Jesus Christ of Latter-Day Saints (FLDS). 
The FLDS is a splinter sect of the Mormon Church, except that this denomination practices and encourages polygamy and all that comes with it. The exact number of members of the FLDS Church is unknown, although it is believed the church had on average 6,000 members, with its original headquarters in Short Creek, Arizona, and Utah. 
When Rulon died in September 2002, one of his 65 children - Warren Jeffs - declared that he was now the President and Prophet.
When Rulon was at the helm, things already weren't good. But when Warren Jeffs rose to power, the futures of the women in the group became even more terrifying.
As soon as Jeffs became the Prophet, his sinister operation began.
He soon chose his wives, selecting for himself over 78 women. He even married some of the older women his dad Rulon had been married to and had children with - women who were considered to be Jeffs' mothers. This sparked a seed of doubt and concern in some of the members. But they couldn't do anything for fear of retribution.