Trigger warning: This article details a case of child abuse and may be triggering for some readers.
On February 1, 2014, a friend called Napa Valley Police Department with concerns over three-year-old Kayleigh Slusher's welfare.
When police arrived at the toddler's home, they were greeted with a horrific sight: the body of little Kayleigh, lying on her bed.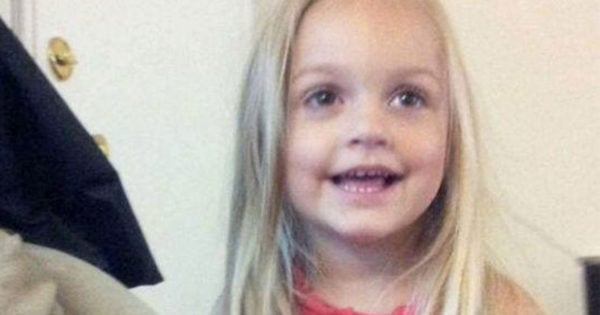 She was partially frozen.
The friend later told police that he had visited Kayleigh's mother, 27-year-old Sarah Lynn Krueger and her boyfriend, Ryan Scott Warner, 29, the night before his 911 call.
He said he had found the little girl's body and told the couple to call the police. When they refused, he took it upon himself to call authorities.
Earlier this week, both Sarah and Ryan were found guilty of first-degree murder with the special circumstance of torture in relation to the three-year-old's death.
The pair were also found guilty of abuse of a child under eight causing death, and now face the possibility of spending the rest of their lives in prison without parole when they are sentenced in July.