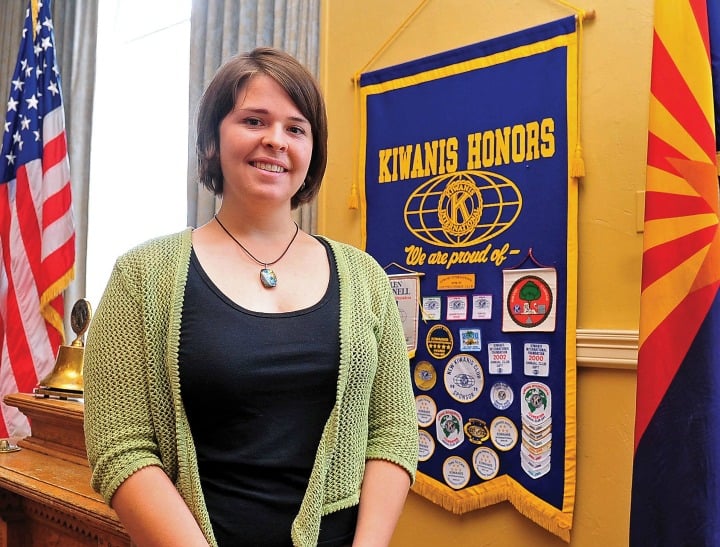 Never doubt the brutality of this regime.
The parents of murdered American aid-worker Kayla Mueller have confirmed to ABC News, their daughter suffered repeated sexual assaults in the time before her death.
"We were told Kayla was tortured, that she was the property of al-Baghdadi. We were told that in June by the government," they said.
After being brought there personally by ISIS leader Abu Bakr al-Baghdadi, Mueller was enslaved in the home of Abu Sayyaf. ABC News reports al-Baghdadi frequently visited the compound to engage in discussions with Sayyaf, repeatedly sexually abusing and torturing Mueller.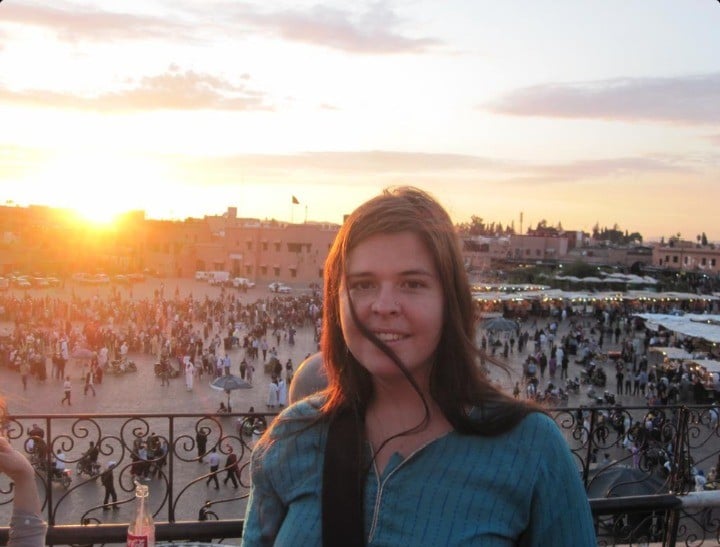 The revelation quashes devastating speculation that Mueller co-operated as a 'willing spouse,' a rumour that deeply upset the Mueller family.
The news comes from US counter-terrorism officials, who gathered information from multiple sources, including other young girls who were reportedly also kept as sex-slaves in Sayyaf's compound.
The Independent reports, rape was offered as a 'reward' for ISIS militants after their 'victories.' Young women were passed from man to man as 'presents.' It is believed Sayyaf's wife Umm Sayyaf orchestrated the sexual abuse. The notion of rape as a systematic tool for recruitment has been collaborated by several others, including a 14-year-old Yazidi girl, who spent two months in captivity with Mueller.
The women were all held captive in one room, and other Yadizi girls have claimed Mueller was like a mother figure to them. It is alleged she would put herself in dangerous situations in order to protect them from abuse at the hands of militants and their captors.
The reports, while believed to be factually correct, are still in the process of verification.
Mamamia previously wrote…
What were you doing in high school?
Experimenting with fashion? Trying to study or maybe falling in love, or at least lust, for the first time.
Was it a whirlwind of texting and friendships with endless hours of writing school essays about gloomy British moors?
For Kayla Mueller high school was all that – but more. It was the start of a devotion to helping others.
The start of an urgent need to do good work – to make the lives of those less fortunate better.
High school was about volunteering and actively assisting women with AIDS and children in need.
It was the start of a time of travel to areas of nations that most of us would not dare to enter – Syria, Israel, Palestine.
And now this young woman, just 26-years old – who was voted best personality and best smile in her high school yearbook is dead.
Killed at the hands of Islamic State after being kidnapped in August 2013.
The news came through at first last week when Islamic State said 26-year old Mueller had been killed in a Jordanian airstrike on IS-held buildings in Syria.
And then her family's worst fears were confirmed.
The US President, Barack Obama said overnight "It is with profound sadness that we have learned of the death of Kayla Jean Mueller."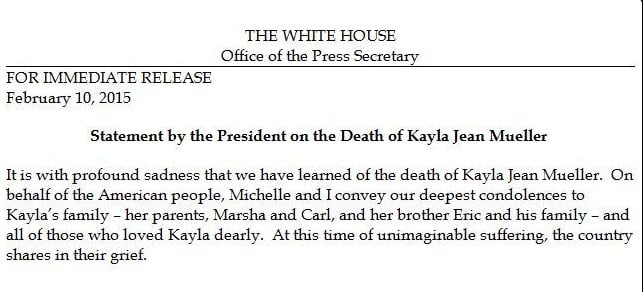 The White House said that Islamic State militants had sent Kayla Mueller's family a private message over the weekend.
The U.S. intelligence community authenticated the information and determined she was dead.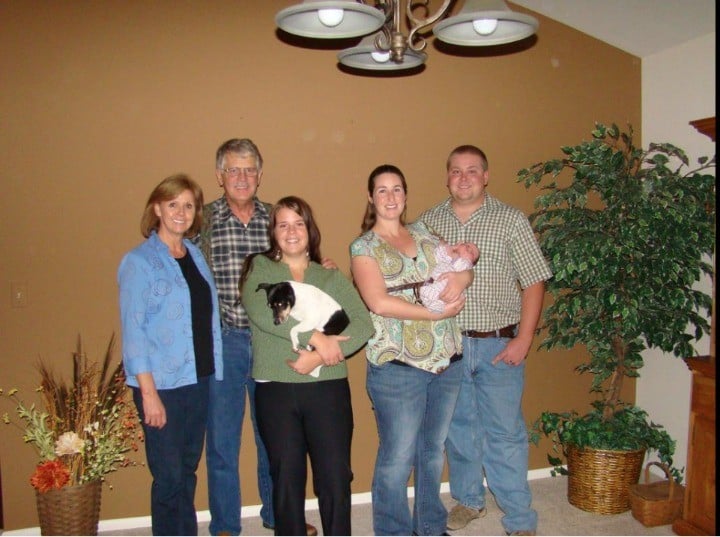 An official said the extremists sent photographs of Kayla that were used to confirm her death but that it was impossible from the photos to determine if she had been killed in the recent Jordanian air strikes as the group claimed.
The parents of Mueller released a statement.
"We are heartbroken to share that we've received confirmation that Kayla Jean Mueller has lost her life," parents Carl and Marsha Mueller said.
"Kayla was a compassionate and devoted humanitarian. She dedicated the whole of her young life to helping those in need of freedom, justice, and peace."
Mueller's parents have also released a letter their daughter wrote them during the time she was held captive by the Islamic State.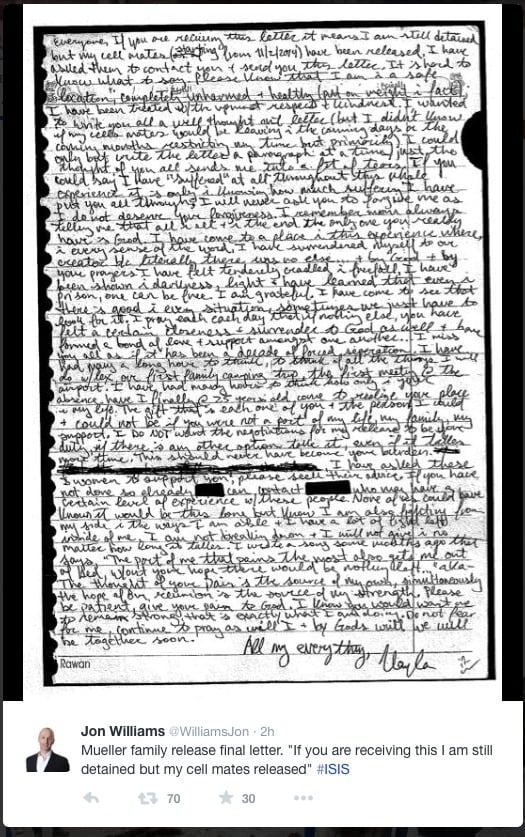 It reads:
"Everyone,

"If you are receiving this letter it means I am still detained but my cell mates (starting from 11/2/2014) have been released. I have asked them to contact you + send you this letter. It's hard to know what to say.

"Please know that I am in a safe location, completely unharmed + healthy(put on weight in fact); I have been treated w/ the utmost respect + kindness. I wanted to write you all a well thought out letter (but I didn't know if my cellmates would be leaving in the coming days or the coming months restricting my time but primarily) I could only but write the letter a paragraph at a time, just the thought of you all sends me into a fit of tears.

"If you could say I have "suffered" at all throughout this whole experience it is only in knowing how much suffering I have put you all through; I will never ask you to forgive me as I do not deserve forgiveness. I remember mom always telling me that all in all in the end the only one you really have is God. I have come to a place in experience where, in every sense of the word, I have surrendered myself to our creator b/c literally there was no else….+ by God + by your prayers I have felt tenderly cradled in freefall.

"I have been shown in darkness, light + have learned that even in prison, one can be free. I am grateful. I have come to see that there is good in every situation, sometimes we just have to look for it. I pray each each day that if nothing else, you have felt a certain closeness + surrender to God as well + have formed a bond of love + support amongst one another…

"I miss you all as if it has been a decade of forced separation. I have had many a long hour to think, to think of all the things I will do w/ Lex, our first family camping trip, the first meeting @ the airport.I have had many hours to think how only in your absence have I finally @ 25 years old come to realize your place in my life.

"The gift that is each one of you + the person I could + could not be if you were not a part of my life, my family, my support. I DO NOT want the negotiations for my release to be your duty, if there is any other option take it, even if it takes more time. This should never have become your burden. I have asked these women to support you; please seek their advice. If you have not done so already, [REDACTED] can contact [REDACTED] who may have a certain level of experience with these people.

"None of us could have known it would be this long but know I am also fighting from my side in the ways I am able + I have a lot of fight left inside of me. I am not breaking down + I will not give in no matter how long it takes.

"I wrote a song some months ago that says, "The part of me that pains the most also gets me out of bed, w/out your hope there would be nothing left…" aka -­ The thought of your pain is the source of my own, simultaneously the hope of our reunion is the source of my strength. Please be patient, give your pain to God. I know you would want me to remain strong. That is exactly what I am doing. Do not fear for me, continue to pray as will I + by God's will we will be together soon."
Her work as an aid worker has been praised throughout the world.
The young woman who upon leaving college spent many years working with volunteer and aid organizations throughout her local community and across the world.
"The common thread of Kayla's life has been her quiet leadership and strong desire to serve others," her family previously said in a statement.
The local newspaper in her hometown, The Daily Courier wrote in an editorial just three days ago."We in Prescott had been inspired by Kayla Mueller's humanitarian dedication for many years,"
"We remember how in 2013 she helped reunite a missing 6-year-old boy with his family after their refugee camp in Turkey was bombed,"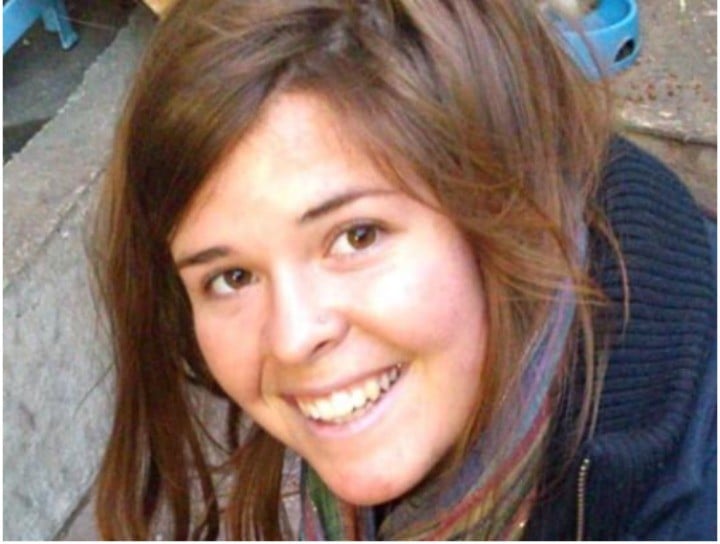 In December 2012, Mueller traveled to the Turkish-Syrian border to work for Support to Life and Danish Refugee Council aid groups to help Syrian Refugees. Less than one year later, she was taken hostage  with her Syrian boyfriend while leaving a Doctors Without Borders hospital in Syria.
Her colleagues received subsequently received a proof-of-life video, showing her wearing a hijab and begging for her life.
A year later, CBS News reported that IS had demanded a ransom for US$5million her release.
Yesterday Kayla Mueller's family released a handwritten letter that they say she wrote while in captivity in spring 2014.
She wrote:
"Just the thought of you all sends me into a fit of tears. If you can say that I have 'suffered' at all throughout this whole experience it is only in knowing how much suffering I have put you all through; I will never ask you to forgive me as I do not deserve forgiveness."

"I have been shown in darkness, light + have learned that even in prison, one can be free. I am grateful. I have come to see that there is good in every situation, sometimes we just have to look for it. "
This vibrant young woman, whose life gave so much to the world is yet another victim of the brutal Islamic State.
For more like this:

UN representative: Female captives of Islamic State are being 'bought and traded' like cattle.

A new pamphlet reveals the price of buying a child sex-slave from ISIS.

Australian mother leaves kids with baby-sitter to go join ISIS.