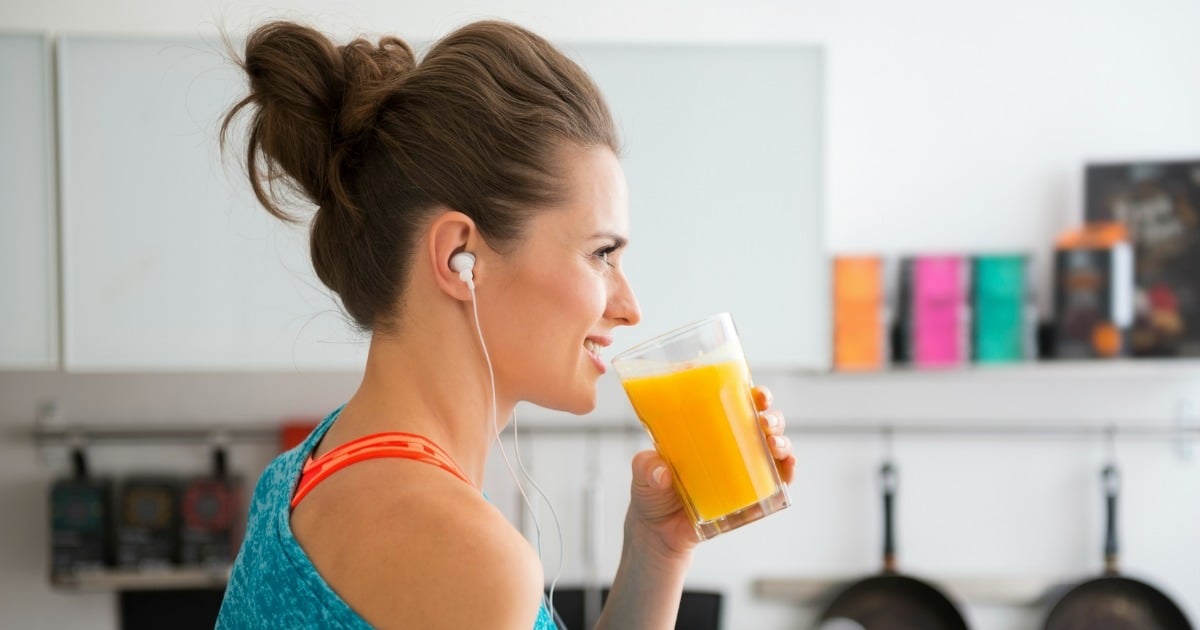 We're all familiar with the saying 'you can't believe everything you read', but that hasn't stopped the spread of spurious health information that isn't corroborated by any kind of scientific evidence.
Social media and the wider internet are full of these claims, and in some cases they can sound just legit enough to be true — and thus, myths are born.
In a new blog post, personal trainer Kayla Itsines takes aim at four of the most common non-truths about nutrition.
"It can be super confusing and overwhelming to sift through all the information out there. The internet has allowed many people to put in their two cents about every topic under the sun," the Bikini Body Guide founder writes.
Here are two of the myths Itsines debunks:
1. '100 per cent fruit juice is just as good for you as whole fruit'
Fruit juice always seems like such a healthy option — and it comes with a side of convenience. Who wants to eat an apple, an orange and a big hunk of pineapple when you can just drink them through a straw, right?
Sadly, by drinking those "100 per cent" fruit juices, even the ones that are made right in front of your eyes at your local juice bar, or by you in the comfort of your own home, you're missing out on some of the good stuff found in whole fruit.