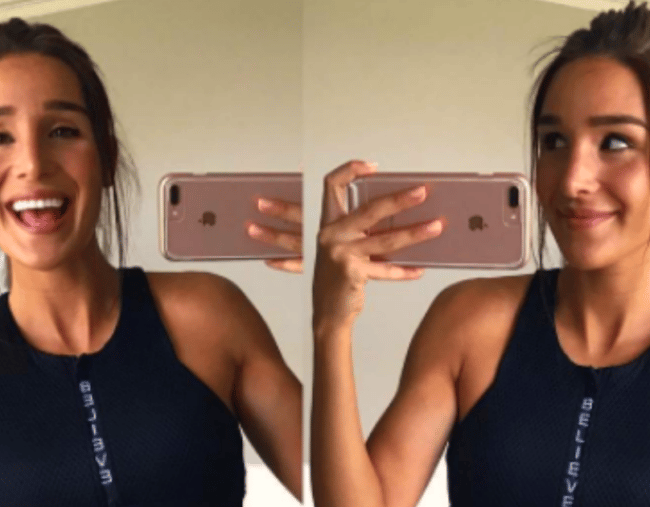 Kayla Itsines is standing on a podium in front of thousands of adoring – and screaming – fans in Amsterdam, London, New York, Sydney.
She is dressed in neon shorts and crop top, her chestnut brown hair pulled into a high pony-tail, her wash-board abs definitive proof that if anyone has a Bikini Body worth making millions off, it's Kayla Itsines.
Her voice booms into a microphone, instructions and motivation aplenty, crafting a bootcamp session that looks more like a rock concert. It's fitting, of course, that in all the footage of Kayla Itsines performing her famous Bikini Body Guide workouts across the world, fan girls yell her name and stadiums are at capacity.
With seven million followers on Instagram and 12 million on Facebook, Itsines is the Taylor Swift of the fitness world, with a cult following trailing her every move.
Born in Adelaide, the 26-year-old fitness phenomenon went from a little known 18-year-old personal trainer to Forbes' world's top fitness influencer in 2016 and a member of the BRW Young Rich list, sitting on an estimated wealth of $46 million.