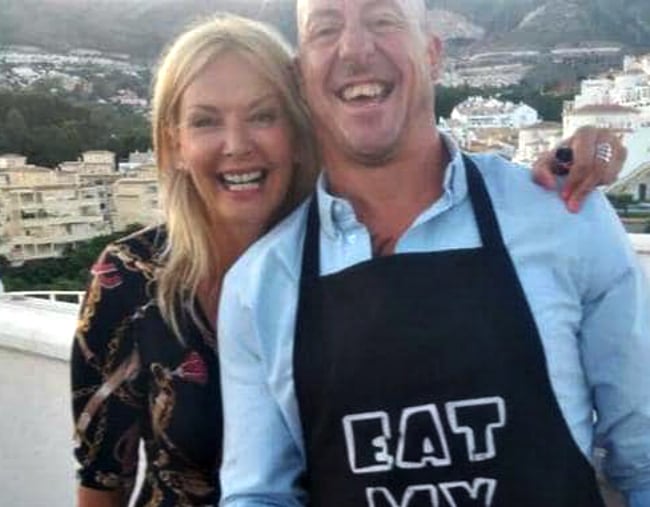 With AAP.
1. Strange twist in case of woman rescued after jumping from a cruise ship.

Kay Longstaff, the British cruise ship passenger who was plucked from Croatian waters on Sunday, has received sympathy and support from her boyfriend's ex-wife.
Longstaff and Craig Rayment were on a Norweigan Star cruise from Dubrovnik to Venice when she plunged into the water sometime before midnight on Saturday, prompting a 10-hour rescue operation by the cruise ship and the Croatian coastguard.
The 46-year-old insists she fell, but several people who witnessed the event have told media that she jumped following a drunken row. "She didn't fall off, she jumped off. She took all her kit off and jumped off the side of the ship," a passenger told The Sun.
Speaking to The Mirror, Rayment's first wife, Kelly, said she would have jumped had she been in the same position.
"If I was on a ship with him I would get off any way I could," she told the tabloid.
Ms Rayment is in the process of finalising her divorce from the 43-year-old electrician, and claimed she left their year-long marriage over their constant arguments.
"Craig's not a very nice person when he's been drinking," Ms Rayment said. "So him going on a cruise is a recipe for disaster. I can imagine what [Longstaff] went through."
The flight attendant was miraculously rescued two kilometres from where she landed, and credited yoga with keeping her fit enough to survive in the open waters.
Italian police are reportedly investigating the incident.
2. Turnbull expected to face fresh leadership challenge.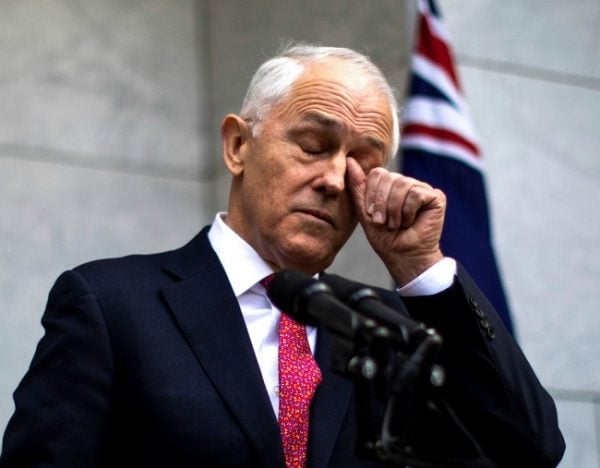 Malcolm Turnbull may be facing a fresh challenge to his leadership with a small group of Liberal MPs pushing for Peter Dutton to have another go.
But new polling shows a Dutton government would crash at the election to Bill Shorten, with voters picking the Labor leader over the former Home Affairs minister.
A defiant prime minister is holding on to his leadership with support from his two key lieutenants, Treasurer Scott Morrison and Finance Minister Mathias Cormann.
Mr Dutton's supporters circulated a letter on Wednesday night calling for the party room to meet.
"I understand there's a petition. I understand that a couple of hours ago there were nine signatures on it," Liberal MP Jane Prentice told reporters on Wednesday night.
It was unclear how many MPs had actually seen and signed the letter and if any cabinet ministers were willing to shift their support from Mr Turnbull.
Mr Dutton admitted he's calling Liberals to win support for a second challenge after failing 48 votes to 35 in a snap leadership ballot on Tuesday.
The electorate, however, appears to be supporting Mr Turnbull.
A Morgan poll of more than 1200 voters picked Mr Turnbull as the better prime minister over Mr Shorten, 52 per cent to 44.5 per cent.
But Mr Shorten thumped Mr Dutton 59 per cent to 36.5 per cent when voters were given the chance to pick between them.
Thursday is the last day of parliament until September 10, with the next scheduled Liberal partyroom meeting on September 11.
3. Serial baby killer Kathleen Folbigg wins case review.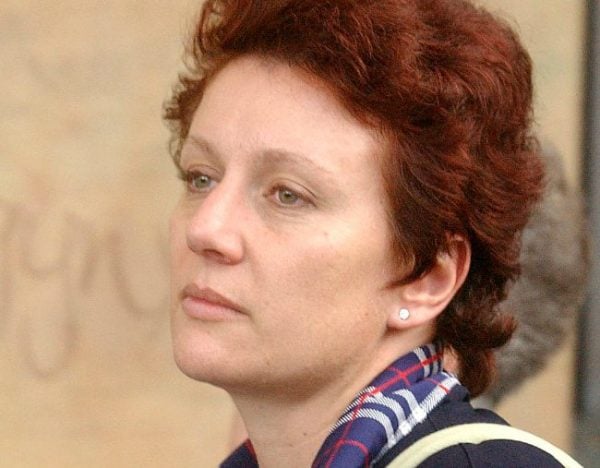 An inquiry will be held into the conviction of NSW serial baby killer Kathleen Folbigg, leaving her friends feeling vindicated but her former family frustrated.
Folbigg is serving at least 25 years behind bars after being found guilty in 2005 of the murder of three of her babies and the manslaughter of a fourth.
Lawyers for Folbigg lodged a petition in 2015 casting doubt on some of the evidence that led to her conviction.
NSW Attorney-General Mark Speakman on Wednesday said he'd formed the view an inquiry into her convictions was necessary.
Folbigg's friend Tracey Chapman said it took too long but she was relieved - and Folbigg would be too.
But Folbigg's former brother-in-law John said the family would be forced to "live it again" and he got his answer about the childrens' deaths 15 years ago.
The inquiry is expected to focus on the evidence or lack of evidence related to whether three or more deaths can occur in a family with no explanation.
It's expected to take six to 12 months.
Read more here. 
4. Ben Cousins breaks down in court as graphic arrest details are revealed.
Ben Cousins is behind bars again after allegedly threatening to kill the mother of his children. @Brett_McLeod #9News pic.twitter.com/EL5zvBVBg1

— Nine News Melbourne (@9NewsMelb) August 22, 2018
Fallen AFL premiership player, Ben Cousins, is likely to spend at least the next two months behind bars after being refused bail amid accusations he threatened to kill his ex-partner.
The 40-year-old drug addict was arrested on Tuesday at a Canning Vale house and was allegedly found with 13 grams of methylamphetamine hidden in his anus.
A tearful and dishevelled Cousins, who has no fixed address, appeared in Armadale Magistrates Court on Wednesday.
He was charged with 16 offences including aggravated burglary, aggravated stalking and possessing a prohibited drug with intent to sell or supply.
Most charges relate to Cousins repeatedly breaching a violence restraining order taken out by his ex-partner Maylea Tinecheff.
One time, Cousins got into a car with her while holding a screwdriver and said: "I can't wait to use it."
He later allegedly threatened: "I'm going to kill you. I'm going to take your life and your freedom and the things you love the most."
Cousins also allegedly said he was going to bury her car "where she would survive for a couple of days" then he would "bring the kids to play, so she would hear them but would not be able to get to them".
In an emotional rant, Cousins applied for bail against his lawyer's advice.
Cousins told magistrate Andrew Maughan he had come out of prison a different person and was the victim.
"I beg you, I'm not a threat," he said.
"If there's one thing that is a strength of my character it is my ability to not act out in violence."
Mr Maughan said there were no bail conditions that would ensure Cousins would comply.
Cousins is due back in court on October 30.
The Brownlow medallist was released from Acacia prison in January after serving about 10 months behind bars for stalking Ms Tinecheff.
5. Breakthrough arrest in infamous Queensland cold case.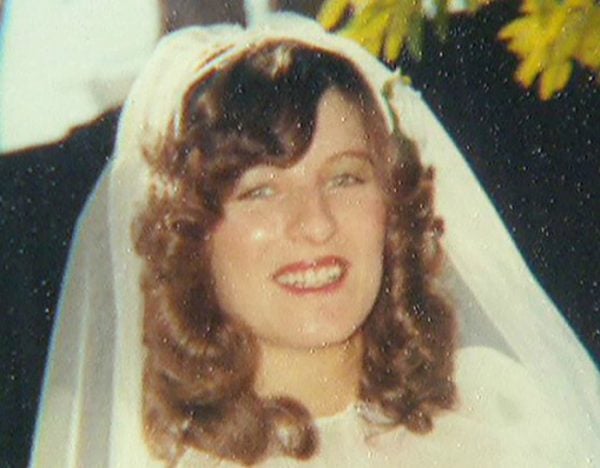 An almost 35-year-old Queensland cold case may be a step closer to being solved after a police breakthrough in the murder of Linda Reed.
Troy James O'Meara, 51, was charged on Wednesday by police with the 1983 murder following the recent reopening of the investigation.
The newly-married Ms Reed disappeared during her lunch break while working at the Pacific Fair Shopping Centre on December 13 that year.
The 21-year-old's body was discovered three days later along with her light-coloured Mazda sedan in bushland at Gaven.
O'Meara made a brief appearance in Brisbane Magistrates Court on Wednesday.
When the case returns to court on September 24 it will be alleged the then 17-year-old O'Meara abducted, assaulted and killed Ms Reed.
Homicide Detective Senior Sergeant Chris Knight said the shop assistant's abduction and murder was completely random.
Ms Reed's husband, Robert, thanked police for their tireless work..
"It's been 35 years since my wife was taken from me, from Nancy and Oscar, her parents, Philipp, her brother, and we just want to thank the police for never giving up on trying to find Linda's murderer," he said.
O'Meara made no application for bail and was remanded in custody.