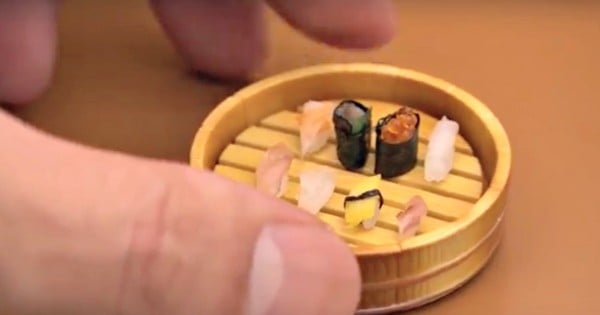 Teeny tiny doll house sized food might sound like something for children, but there are plenty of adults going crazy for the Japan's new trend.
And it's the best thing we've seen all week.
From the global epicentre of cute comes kawaii cooking.
Think novelty sized culinary creations, where small is better and your average kitchen appliances can be left at the door.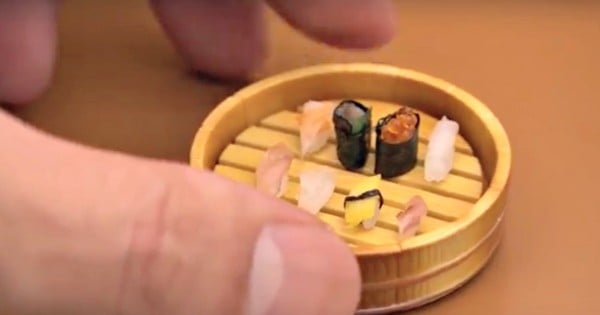 When was the last time you ate sushi the size of a baby bug? Source: Youtube.
Created by a group of crafty cooks, the videos show the making of everything imaginable from macaroni au gratin, pizza, lasagna and okonmiyaki, to sweet treats like macarons and donuts, the kawaii cooks know how to heat up a (mini) kitchen.
Sushi the size of bugs? No sweat.
Cake the size of a thimble? Easy.