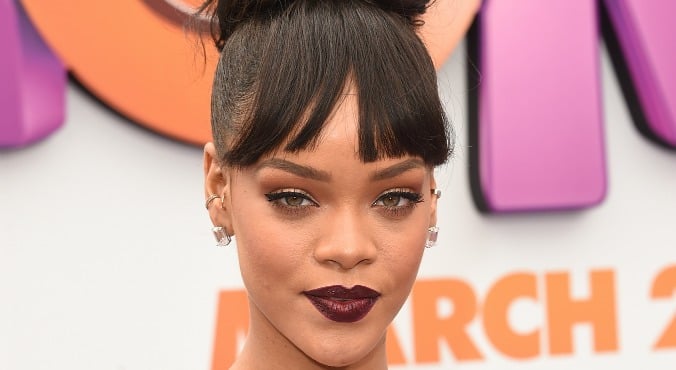 Katy Perry, you little trickster you.
We were rather excited to scroll through Instagram this morning to find a photo of the 30-year-old pop star with a new, dramatically shorter crop.
RELATED: 7 secrets Katy Perry has revealed during her Sydney visit.
According to her caption, Katy "asked for the Kris Jenner". An hour later, the Kardashian family matriarch herself responded by regramming the shot, writing, "LOL I love you! You look gorgeous beautiful girl!!!"
It's no secret that we love nothing more than a major celebrity hair change here at The Glow (one of our writers is not-so-secretly waiting for the day Kate Middleton gets an undercut), so Katy's new look had made our morning... until we looked at the date and remembered it's still April 1 over in the States.
In other words, there is a very good chance the Firework singer is straight up trolling us. This is the woman who enlisted a pair of comically dopey sharks to perform with her at the Superbowl earlier this year, so we wouldn't put it past her to take part in some cheeky April Fools Day action. She would totally play with our emotions like that.
RELATED: Rihanna has surprised us with this chic new haircut.
Then again, Ms Perry does have a habit of regularly changing her hair, so we're not writing it off entirely. We're waiting for more evidence. (Post continues after gallery.)
Katy Perry's life on Instagram
However, to tide us over until we know exactly what's going on with Katy's hair, another celebrity has kindly chopped a few inches off her famously long hair.
RELATED: Kate Waterhouse has some seriously good highlights right now.
Model Chrissy Teigen oh-so-casually debuted her new chop on Instagram yesterday (in other words, not on April 1), and it's very cute indeed.
Nice.
Over to you: do you think Katy is pranking us?
The best celebrity hair transformations