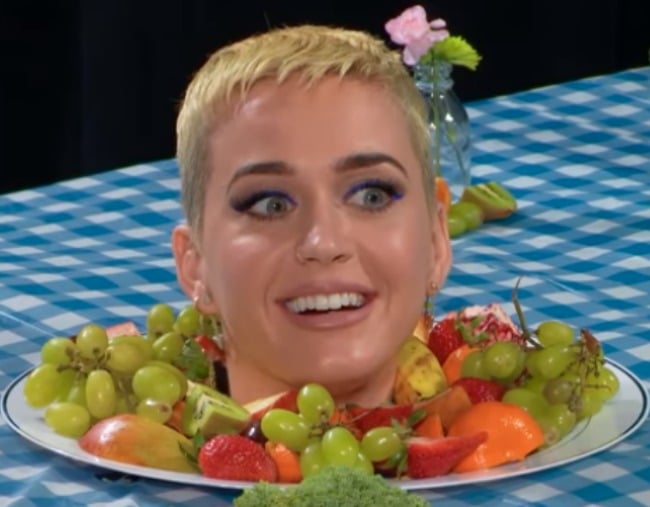 With Katy Perry's name all over the news for a litany of silly things, perhaps you wouldn't be surprised to hear she has a new single out that's failing to shoot up the charts?
To give you a bit more insight, in Perry's biggest market – the US – her newest single has dropped out of the top 100 just weeks after being released.
Regardless, props must be given to Perry for her particularly creative ways of generating a buzz around her newest single, Bon Appetit.
In the latest episode of Vanity Fair magazine's web series Derek Does Stuff with a Friend, the singer pulled off a publicity stunt that went a little-awry-but-probably-not-because-we-are-still-talking-about-it.
It went down a little bit like this:
Host of the web series, Derek Blasberg, was tasked with the job of inviting unsuspecting museum-goers into what he calls a 'special exhibition' at New York's Whitney Museum.