Katy Perry is currently livestreaming her life.
As promotion for her new album Witness, Perry has set herself up in her very own 'Big Brother' style house, which she's dubbed Witness Worldwide Headquarters, and she's livestreaming her life 24/7 from Thursday to Sunday.
So far the 32-year-old singer has streamed herself eating, doing yoga, sleeping, and breaking down during a pretty intense therapy session with Dr. Siri Sat Nam Singh, a celebrity psychologist who hosts Viceland's The Therapist.
During the session, Perry repeatedly broke into tears as she talked about everything from her relationship with her parents to her issues with alcoholism.
At one stage a minder tried to encourage Perry to actually stop the livestream, as she spoke about her past battles with alcohol – but Perry refused.
Perry also revealed that she thought about suicide in the past.
"I wrote a song about it. I feel ashamed that I would have those thoughts, feel that low and that depressed."
"You can be right or you can be loved. I just want to be loved," she said.
The Swish Swish singer said she was a "bit nerdier" than what people thought, and admitted she had created the "bigger than life personality" when she took on the persona of Katy Perry, and left her old life as Katheryn Hudson behind.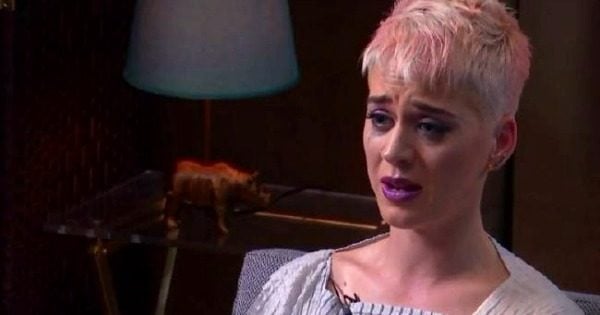 "That's the point of this whole thing, if people can see I'm just like them then they can dream just as big," she said.
At the end of the session, Singh asked Perry to pick a card out of his 'angel bowl'. She chose a card with the word 'freedom' on it and immediately burst into tears.
"Thank you," she told him.
It seems like Perry's promotional gamble has paid off - as fans on Twitter have admitted to being glued to the livestream.
katy perry eating nachos live on youtube is literally me always

— Korey Kuhl (@koreykuhl) June 9, 2017