British glamour model, Katie Price (previously know as Jordan), fell pregnant with her eldest child, Harvey, when she was just 23. Harvey was was born blind and with a rare genetic condition called Prader-Willi syndrome, which causes learning disabilities, growth abnormalities, and obsessive eating.
Thirteen years after Harvey was born, Price has admitted she tried to abort him.
Three times.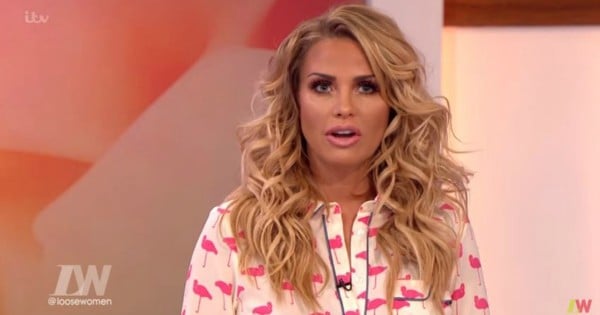 "I didn't actually go through with it. I was sat there with the cloak on, you're there with all the women who are there to do the same thing," the 37-year-old told UK talk show, Loose Women.
"I went three times to abort him but in the end I just couldn't do it."
Price explains her decision was difficult as she was not with Harvey's father, footballer, Dwight York any more.