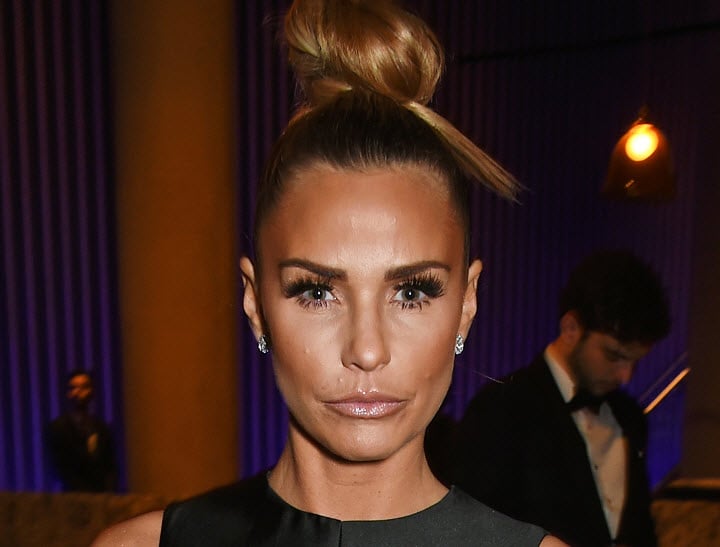 It's the debate likely to divide mums everywhere.
How young is too young when it comes to getting your child's ear's pieced?
Now Katie Price, 37, has found herself right in the centre of it, after she shared a photo of her 18-month-old baby Bunny with small studs in her ears.
The photo, which Price left uncaptioned, has received over 4,000 likes and has attracted 600 comments since being posted a day ago.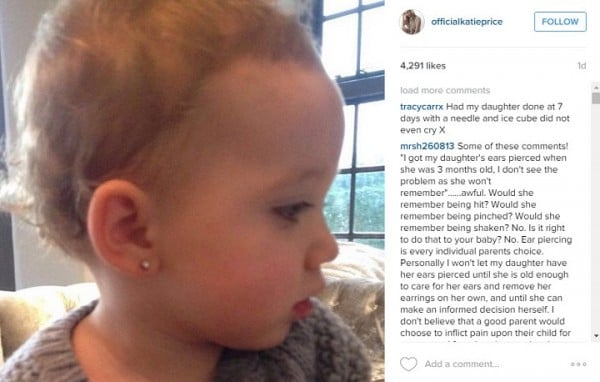 Many have labelled the former model as 'selfish', while others went as far as to cry 'child abuse' suggesting that she has inflicted unnecessary pain on her daughter.
One commenter wrote, "I don't believe that a good parent would choose to inflict pain upon their child for no reason."
Another added, "You have put holes in your child for vanity and not waited till they are old enough to decide for themselves. I know you're a good mum but in my opinion this is a selfish decision."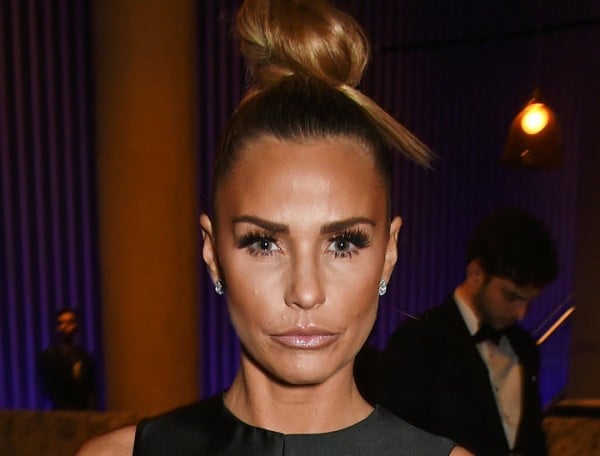 Price previously asked that audience of British talk show Loose Women whether or not she should go ahead with getting Bunny's ears pieced or not.
Despite receiving overwhelmingly negative criticism at the time, Price obviously went ahead with the piercing.
One commenter wrote, "You clearly took absolutely no heed of what everyone said on Loose Women...! Why ask people what they think/to vote then??"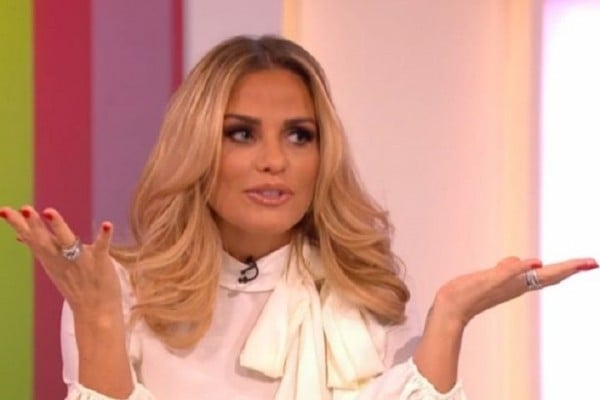 Some suggested that Price was merely doing it for attention.
"Some days I think you enjoy opening yourself up to criticism. You obviously know piercing babies ears is a controversial subject so why put a picture up of this? Hey tomorrow maybe put a pic up of you fox hunting and Tuesdays looking good for a pro-life protest. Maybe use a little more discretion in future Katie, the people on here are not your mates that probably have similar opinions as you," a commenter wrote.
WATCH a snippet of Katie Price discuss life as a mother below. Post continues after video...
However many did come to her defense, writing that it was ultimately her decision as a parent.
"Why can't people just leave her alone. Everyone does parenting differently. They all look perfectly happy to me. I wish I had got my girls ears done young when they are less knowing and don't overthink about getting it done.@officialkatieprice could put the most loving picture up and still get criticised on her parenting skills I think people need to stop worrying about her and concentrate on your own lives and children," a follower wrote. 
Having your child's ears pierced is widely regarded as a safe procedure and in some cultures, can be performed straight after birth.
Have you had your child's ears pierced? How old where they when they had them pierced?  
TAP and scroll through the gallery see Katie Price and her family...