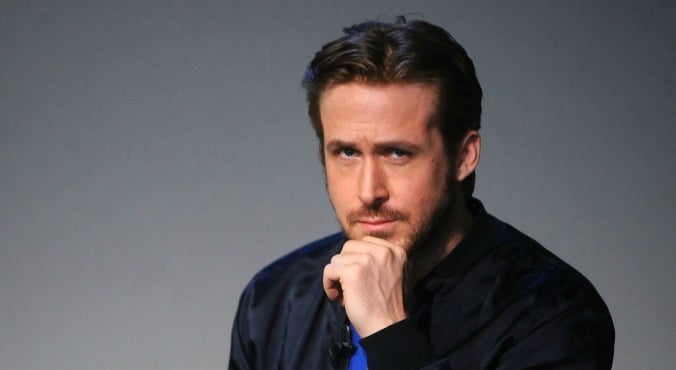 Katie Holmes, pre-haircut, at the CFDA Awards in 2015. (Source: Getty.)
Sharing is caring, when it comes to celebrity hair transformations. Recently, Jessica Alba and Katie Holmes shared snaps of their new 'dos on Instagram. And we care a lot.
Related: 14 things hair experts would really like you to stop doing to your hair.  
No sarcasm there, gentle readers: these ladies are hair trendsetters, so when they post photos, we pay attention.
Actress Katie Holmes' hair obviously made a resolution on New Year's Day to be LOUD and PROUD, because it seems like Katie can't stop a) talking about it, or b) changing it.
At this year's Met Gala Ball, her cropped Cleopatra wig had everyone fooled. And now, she's finally cut it for real. Her recent yoga-riffic photo on Instagram showed a shorter, shoulder-skimming haircut.
Earlier this year, Katie revealed to Into The Gloss that as a child  she hated washing her hair so much that her sisters had to pay her for it. Perhaps it was sisterly bribery which motivated the cut?
Jessica Alba
Actress and mogul Jessica Alba paid a visit to a hair salon recently, and emerged with a sunnier colour and healthy, happy hair.
Related:  Sheer nail polish: The easiest, freshest new nail look.  
Jessica documented the whole process on video, from dye job to rinse to blow-out, all to the tune of Willow Smith's Whip My Hair. In the caption, she explained that a deep conditioning treatment and her stylist, Robert Ramos, were "my secret to healthy color treated hair".
Her hair is only the slightest bit lighter and shorter than before. It's the sort of hair change in which you ask your partner, "Notice anything different?" and they start panicking and shouting, "Clothes! Shoes! Tan! Hair!" But what's important is that Jessica Alba feels good, right?
Related: "I gave away my entire pre-baby wardrobe, and it feels great."  
The best celebrity hair transformations