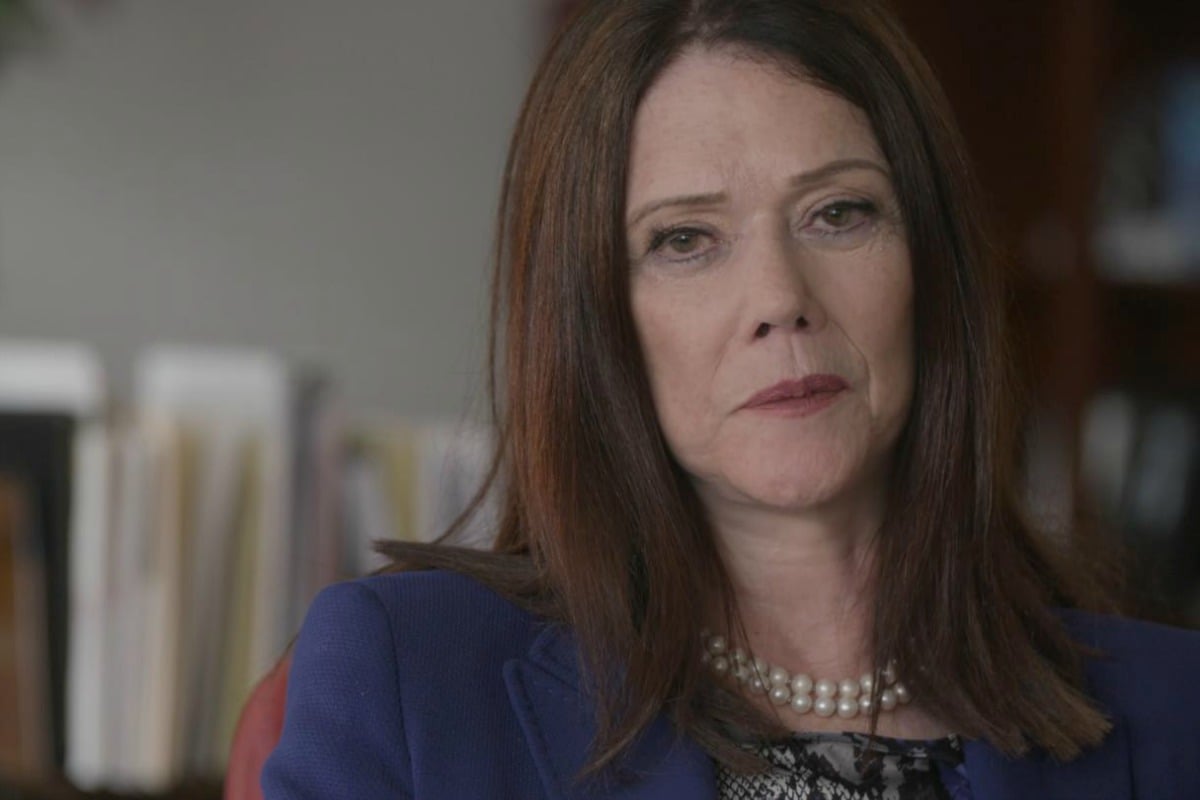 Very rarely, you come across a person who is equal parts fiercely intelligent, unwaveringly determined, deeply passionate and utterly terrifying.
Attorney Kathleen Zellner, who has righted more wrongful prosecutions than any other private attorney in America, is one of those people.
In Making a Murderer season two, Zellner features as Steven Avery's lawyer, who is working pro bono to uncover Avery's innocence in the 2005 murder of Teresa Halbach – for which he is serving life in prison.
Throughout the season, she meticulously works through the evidence in the Avery case and tests it, to find hole after hole in the story built by the State about how Avery murdered the 25-year-old photographer.
From the blood found in Halbach's discarded RAV4, to the bullet that was said to have killed her, Zellner is able to raise complex and important questions about the case. For her, there are facts that just don't add up, and crucial elements of the crime scene that weren't considered at Avery's 2007 trial.
She believes, and relentlessly argues, the evidence that ultimately resulted in Steven Avery's conviction was planted. At this stage in the legal process, she is also able to point the finger at other potential suspects, examining potential motives and alternative theories that might explain how Halbach was murdered.
As someone who isn't a legal expert, I don't have a strong opinion about whether or not Steven Avery is guilty. I understand that the Netflix documentary, written and directed by Laura Ricciardi and Moira Demos, is about telling a compelling story and crafting a narrative for an audience to become invested in. I'm certain details have been omitted, nuances have been brushed over, and complex legal concepts have been simplified for the purposes of entertainment.
What I do have a strong opinion about, is Kathleen Zellner.
Watch the trailer for season two…

The 61-year-old is striking in her sense of self-assurance. Despite what she's up against, despite getting knocked back by the legal process, and despite cruel commentary online and from people in the media, her confidence is entirely unwavering. She believes, wholeheartedly, that she can prove Avery is innocent. And if one approach doesn't work, she simply tries another.