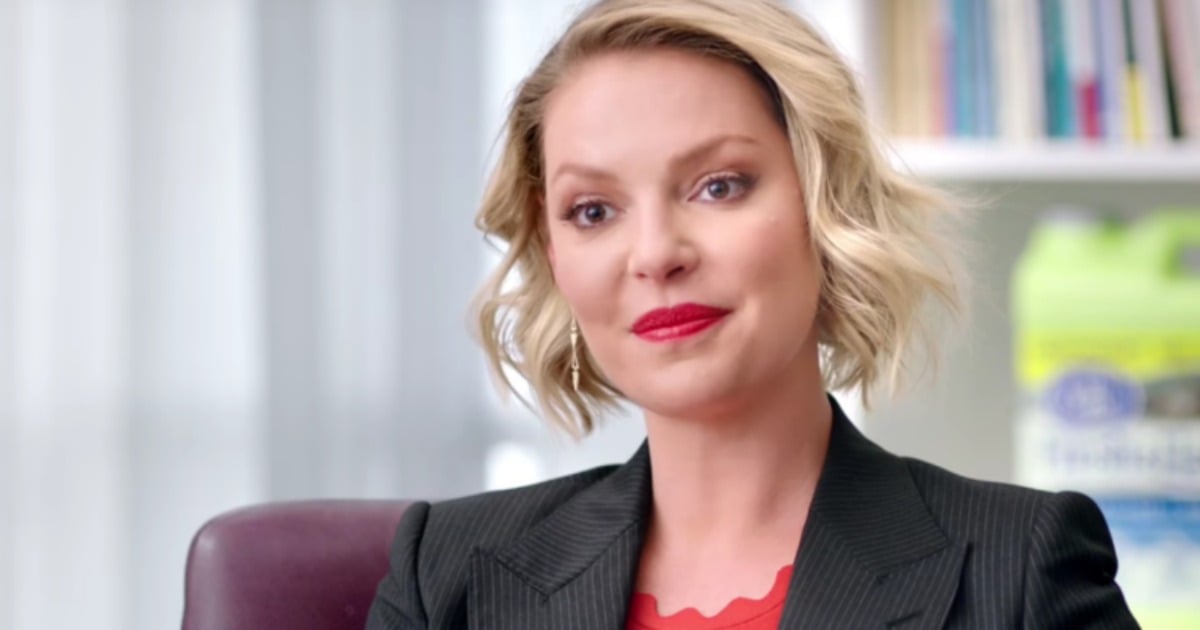 Katherine Heigl was a star on one of the world's most popular television dramas.
She won an Emmy. Her CV includes box-office hits like 27 Dresses and Knocked Up. She was a certifiable Hollywood heavyweight. Yet her latest project isn't quite so illustrious.
Katherine is currently appearing in a series of television advertisements for Cat's Pride, an American kitty litter company.
The script has the actress starring as a pet psychologist, offering advice to stressed cat owners that extols the virtues of Cat's Pride lightweight litter.
Heigl's lines include gems like, "Duke Meowington says you're ignoring his needs" and "Tiffany, why did you dookie on Eric's pillow?" To her credit, the former Grey's Anatomy star manages to deliver the dialogue with her typical straight-faced wit and that goes a long way toward chamfering away the potential for major cringe.
It's also worth noting that a small portion of Cat's Pride profits are directed toward the actress' animal welfare charity, The Jason Debus Heigl Foundation.
Post continues after video.

Of course, many famous and talented Hollywood names have resorted to spruking products on the small screen – it's a quick and lucrative exercise, after all. But we can't help but think that it's unlikely that Heigl would have done so had it not been for the whole Shonda Rhimes saga.
In 2009, Heigl was suddenly released from her contract on Grey's Anatomy, citing the need for more family time. In the year's since, the show's creator Shonda Rhimes seemed to suggest otherwise. In discussing another of her smash-hit projects, Scandal, Rhimes said, "I don't put up with bullshit or nasty people. I don't have time for it…There are no Heigls in this situation." Ouch.
Only a handful will know precisely what went on there, but all we can do is observe the fallout. Heigl did have a show ("State of Affairs") on the air last year, but that was cancelled. And she's only had a handful of lacklustre projects over the preceding years, including this Cat's Pride venture. But you know what?
A girl's gotta eat. And if Heigl has to slog it through kitty litter advertisements to get back on top, then all power to her. Also, let's not forget there's a good cause attached. Onya, Katie.