We have another celebrity baby to welcome into the world.
Katherine Heigl and Josh Kelley, who have been married since 2007, have had their third child –  a boy named Joshua Bishop Kelley Jr.
There's just one thing, though — the bub isn't exactly a "newborn", at least not any more. He was born almost a month ago, on December 20, People reports.
The Hollywood actress, 38, and her singer-songwriter husband, 36, already have two adopted daughters together — eight-year-old Naleigh and Adalaide, four.
News of the Grey's Anatomy star's "unexpected" pregnancy broke in June last year. In an essay on her blog, Heigl wrote: "It is thrilling none the less… The whole pregnancy thing is new to me but the thrill of having a baby is not."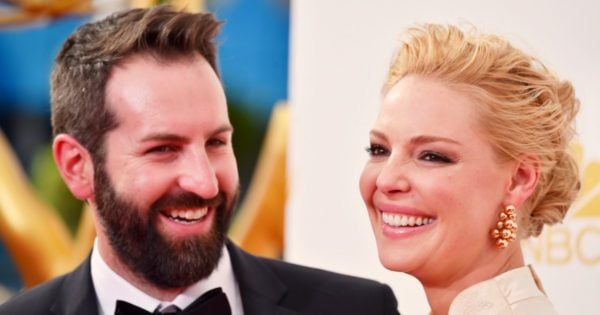 "Seeing as I have never been pregnant and as my OB/GYN reminded me last year, I'm of advanced maternal age, I wasn't sure pregnancy was even in the cards for us. Turns out it was very much in the cards!"
Congratulations, Katherine and Josh! What lovely, lovely news.