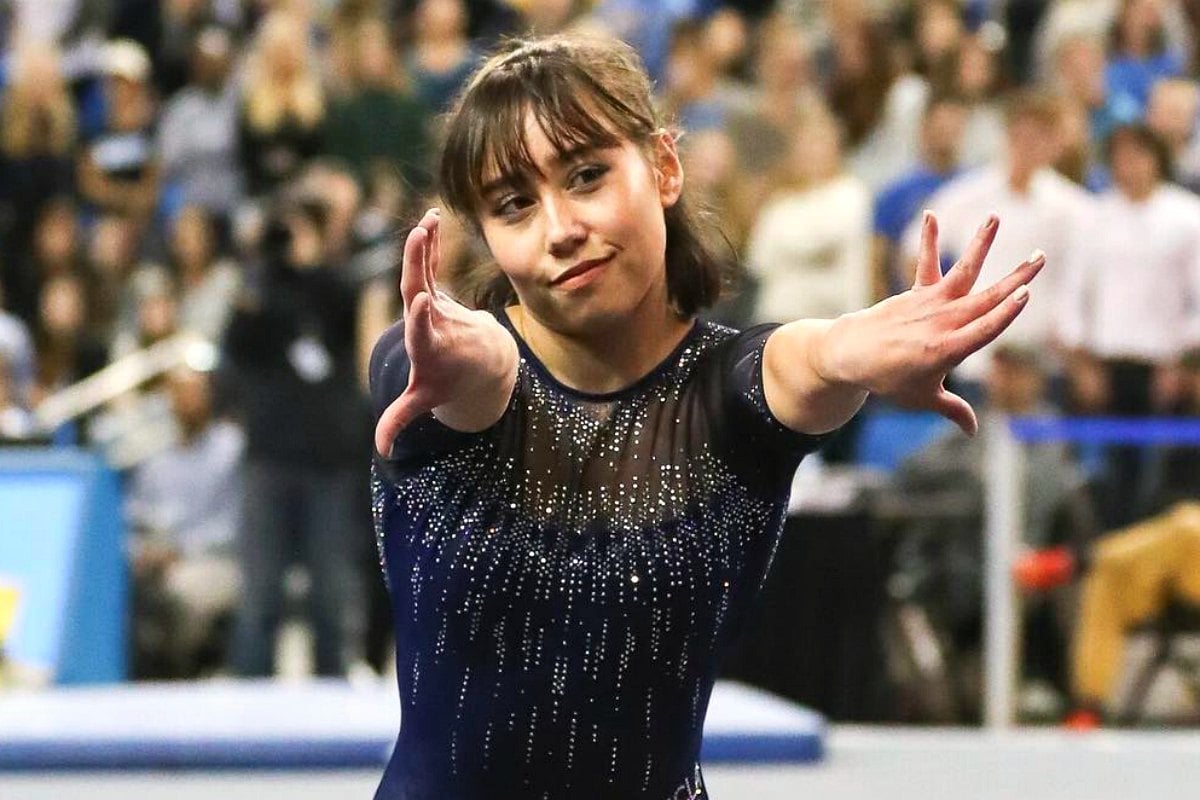 After scoring a perfect 10 during the Collegiate Challenge gymnastics tournament, 21-year-old Katelyn Ohashi's one-and-a-half-minute floor routine has earned her viral fame.
And for good reason.
The one-time Olympic hopeful danced, split-jumped and flipped her way through a routine to the tunes of The Jackson 5′s I Want You Back, Earth, Wind & Fire's September and Tina Turner's Proud Mary. During her performance, she stuck every landing and did her whole routine with a confident and sassy smile on her face.
A ???? isn't enough for this floor routine by @katelyn_ohashi. ???? pic.twitter.com/pqUzl7AlUA

— UCLA Gymnastics (@uclagymnastics) January 13, 2019
The video itself has garnered 25 million views in just two days, with thousands of Twitter comments marveling at the college gymnastic's athletic ability.
Here were some of the funniest, and most relatable responses:
very sure this is the only #MondayMotivation we'll ever need ????????????@uclagymnastics @katelyn_ohashi pic.twitter.com/k6xnADBvsP

— GIPHY (@GIPHY) January 14, 2019