Kate Winslet's new movie, Wonder Wheel, debuted at the New York Film Festival on Friday.
Some film critics claim Winslet has joined the race for the Oscar's Best Actress award for her portrayal of Ginny, a 40-year-old frustrated wife and mum working as a waitress while dreaming about her glory days as a struggling actress.
Wonder Wheel is set in 1950s Coney Island and co-stars Justin Timberlake as a lifeguard who wants to be a poet.
However, many people will never see Winslet in what could be one of the defining roles of her career.
You see, Wonder Wheel is Woody Allen's latest film and in the wake of the Harvey Weinstein sexual harassment scandal, people are taking a stand.
In 1992, Allen was accused of sexually assaulting his then seven-year-old adoptive daughter, Dylan Farrow, in their Connecticut home.
Since then Allen has directed countless films which have received widespread critical acclaim.
For the biggest TV and movie news of the week, listen to The Binge podcast. 

When the New York Times recently asked Winslet her opinion on the allegations against Allen , she replied as an actress she has to "step away" from them.
"Of course one thinks about it," Winslet said. "But at the same time, I didn't know Woody and I don't know anything about that family.
"As the actor in the film, you just have to step away and say, I don't know anything, really, and whether any of it is true or false."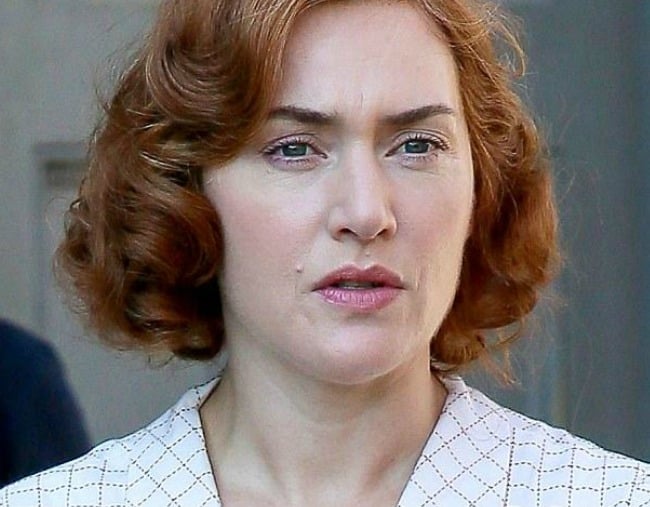 However, the 42-year-old actress took a remarkably different stance in the wake of the Harvey Weinstein scandal.
"The fact that these women are starting to speak out about the gross misconduct of one of our most important and well regarded film producers, is incredibly brave and has been deeply shocking to hear," she said.
So like Weinstein, Allen is an accused sexual predator. But unlike Weinstein, the accusations levelled against Allen have had little impact on his career to date.
Dylan Farrow, her mother Mia, their family members and their supporters have mostly been ignored by the Hollywood elite as they've tried to seek justice over the past 25 years.
In fact, it was Woody Allen's son, reporter Ronan Farrow, who exposed the Weinstein scandal in a lengthy New York Times report.
Some have claimed this was Farrow's revenge against the industry that has ignored his family's pleas for over two decades.
But that could all be about to change with many people, including film critics, planning to boycott the movie despite its predicted box office success.
Maybe. it's time that actors decide to stop acting in #WoodyAllen movies b/c feeling sad for evil just isn't funny anymore.

— Harry Leslie Smith (@Harryslaststand) October 15, 2017
Courtney Love warned us in 2005. Everyone has known for 12 years. Everyone knew & they stayed quiet.

Hollywood is complicit.#WoodyAllen

— #ThePersistence (@ScottPresler) October 15, 2017
I have not watched one #woodyallen film since the naked pics of his daughter / marriage to her happened - celeb sell outs

— Kelly Cutrone (@kellycutrone) October 15, 2017
While some of the critics who saw the film on Friday described the experience as "uncomfortable".
The Daily Beast's Kevin Fallon said it was "an almost unfathomably awkward time to premiere a new film from Woody Allen, who himself has been subject of sexual abuse allegations, and which is distributed by Amazon Studios, whose programming chief (Roy Price) has just been accused of sexual harassment as well".
Kate Winslet's superb in #WonderWheel. But as we've learned, she can only do so much to save a sinking ship.https://t.co/Bl7OuBIxBg pic.twitter.com/fBIyylXNza

— Kevin Fallon (@kpfallon) October 13, 2017
With Wonder Wheel opening in cinemas in December this year, only time will tell whether the wider audience and Allen's most devoted fans will finally turn away from the director and his work.
To read more from Keryn Donnelly, follow her on Facebook.