Image: Getty.
It's a sad truth that at some point most of us struggle with insecurities about our bodies, and according to a new study, it's getting worse.
Girls as young as eight years old are now battling with body image dissatisfaction. Sad, right?
So when we heard about Kate Winslet's own body image journey, and the advice she's given her daughter Mia, we had to pass it on.
In 2015 whilst climbing a mountain with Bear Grylls for his show Running Wild (as you do), the 41 year old spoke of her own struggles.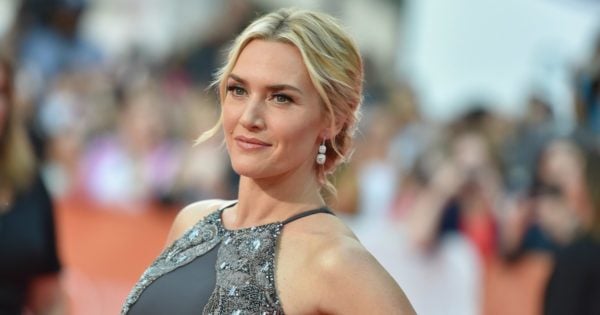 "When I grew up, I never heard positive reinforcement about body image from any female in my life," she said.
"I only heard negatives. That's very damaging, because then you're programmed as a young woman to immediately scrutinise yourself and how you look."
And it's something she's strived to correct with her own children, with a simple but brilliant trick. (Post continues after gallery.)