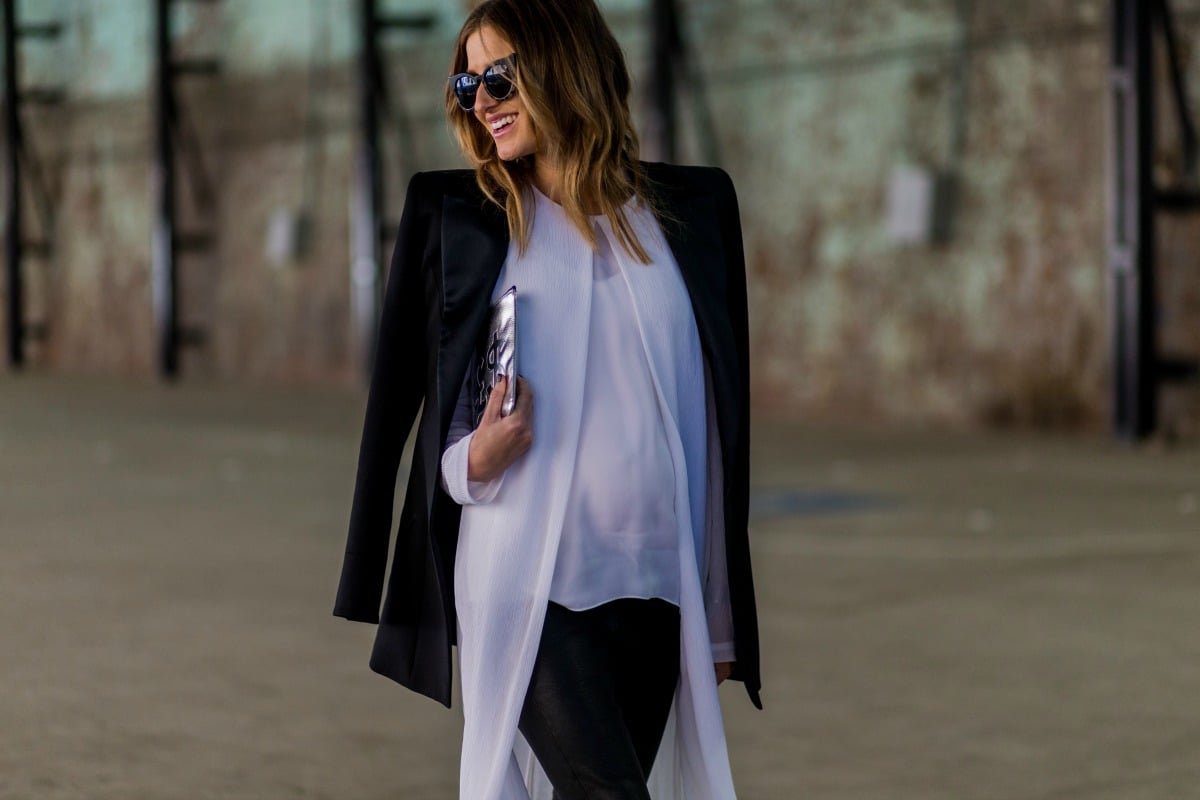 As always, Kate Waterhouse cut a chic figure at Mercedes-Benz Fashion Week this year — but the style writer says she found dressing for the event more of a "struggle" than usual.
That's because she's currently pregnant with her second child, a little sister for her two-year-old daughter Sophia Edie.
Sure, most pregnant women don't have their sartorial choices photographed and distributed throughout the national media, but maternity style can be a tricky beast to navigate regardless of how famous you are — something Waterhouse happily acknowledges.
"Trying to maintain you regular style as your wardrobe slowly diminishes is an exercise in creative thinking," she writes in her latest blog post.
Fortunately, the style-savvy mum has been kind enough to share the nuggets of wisdom she's picked up throughout her two pregnancies. Here are five of the key takeaway points she's posted on her blog.
1. Don't buy too much
While it's tempting to rush out and buy everything and anything with an elasticated waist and a billowy cut, Waterhouse advises against doing so.
"I tell all my friends to save their money and not buy too many pregnancy-specific clothing as they will realistically only wear it for a short amount of time," she writes.
Instead, she recommends buying a few key staples that will accommodate your changing shape, and then work them in with what you already have. And you don't have to spend much.
"I found stores like ASOS and Jeanswest had a great range for pregnancy essentials … I found things like a stretchy knee-length cotton skirt, loose tops and knits and leggings were all fantastic in the latter stages of pregnancy," she adds.