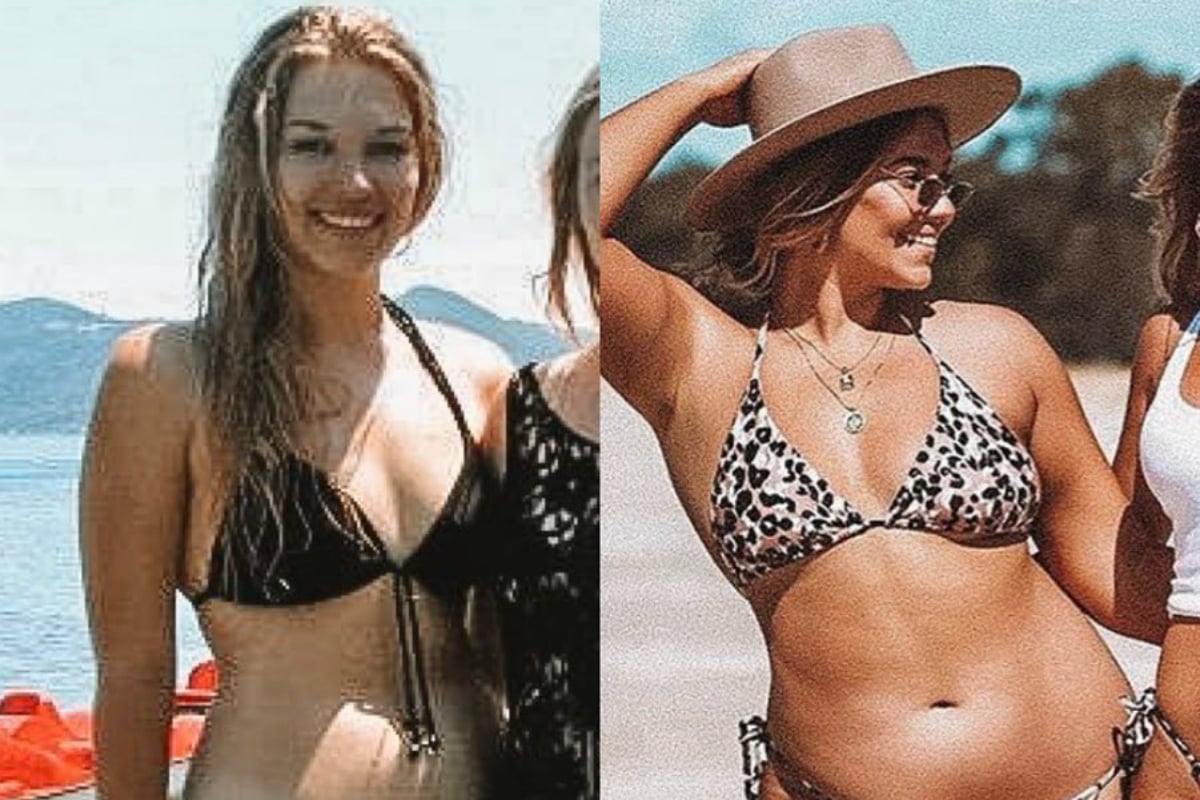 This post mentions themes of eating disorders which some readers may find triggering. Please call the Butterfly Foundationon 1800 33 4673 or Lifeline on 13 11 14 if you or someone you know needs assistance.
Sydney model Kate Wasley has shared her previous struggles with disordered eating in an emotional Instagram post.
The 24-year-old shared a "different kind of before and after", with a photo of herself a few years ago and now.
"Before anyone jumps and tells me I was healthier on the left, here's why I wasn't and here is why I firmly believe that health comes in all shapes and sizes," she wrote.
 

View this post on Instagram
Kate, who has modelled for Sports Illustrated, described how she went from "heavier" in high school, to barely subsisting on chewing gum, to finding a way to treat her body with kindness.
She said at age 17 a number of "little comments" began to make her feel as if she needed to change her shape.
"So one day after a teacher told me in front of all my friends that I 'probably wasn't as fit as I could be' and the same teacher on a different occasion telling me I was a 'good wind block' for my cold friend, I decided it was time for a change," she said.