Model Kate Upton has made fun of the Kardashian clan in a Snapchat that has us going: "wait, what?"
The 24-year-old posted an image of herself scrunching her face up with a cruel caption placed over the bottom:
"I look like a Kardashian, nose job and all."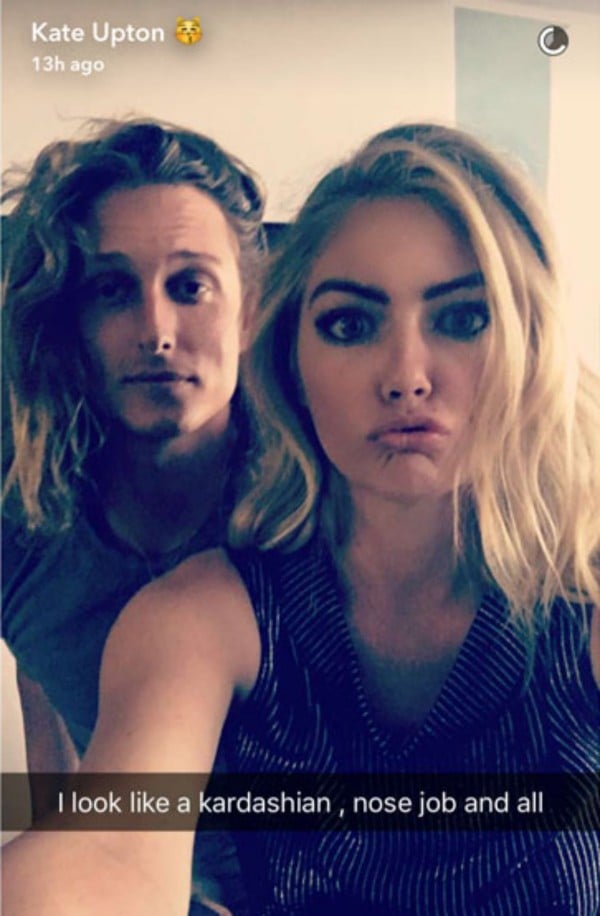 The shade might seem a bit out of the blue but there is a history of potshots shared between Upton and the Kardashians.
Kanye West took a dig at the supermodel in 2013 during an interview with Power 105.
West said he had a love-hate relationship with the paparazzi as he disagreed with sentiments that placed his wife in the backseat.
"I have a love-hate relationship with the paparazzi, but actually I love them because they are empowering us," he said.
"They are empowering us over Vanity Fair that want to say that Kate Upton is Marilyn Monroe."
"Kate Upton ain't Marilyn Monroe, Kim is Marilyn Monroe."
There is yet to be any word of retaliation from camp Kardashian-West.
Perhaps they haven't heard or perhaps they just don't care.
I miss the old Kanye.