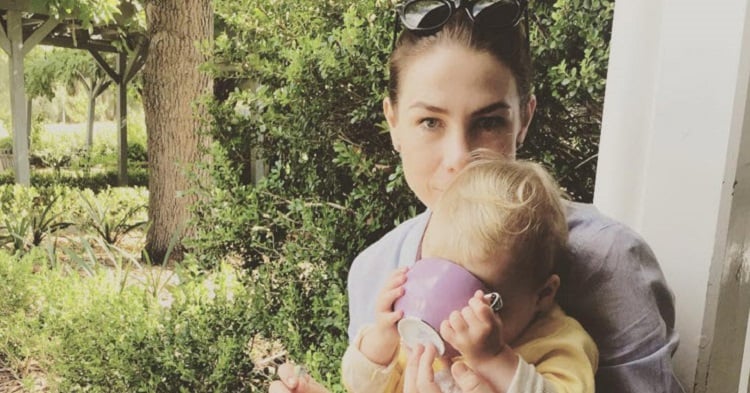 Former Home And Away star Kate Ritchie has opened up for the first time about what it's been like becoming a mum. And it's safe to say she's taken to the role like a duck to water.
Speaking to the Women's Weekly, Ritchie talked about her her "mischievous" 17-month-old daughter Mae and how she has warmed to motherhood over the last year or so.
"I love [motherhood]. I really do," she told the magazine.
In fact, Ritchie is growing to love motherhood so much she worries her biggest challenge from here on out is not actually wanting to leave the house.
"My only fear is that I will become a complete hermit and never leave the house because I adore being with her. I want to spend every minute with her and talk to her."
As for Mae, Ritchie was gushing in her love for how this tiny human is slowly growing in to a little person.
"She's lovely! She's so happy and has the most mischievous infectious laugh," she said.
"She's so loving and over the last six weeks she's actually started to speak a little more. She's turning into a little person."
Although Ritchie told the magazine she is relishing all parts of motherhood and spending time with Mae now, she admits she would always like more children too add to her growing family.
"We definitely do want more children," she told the magazine. "I'm not sure how soon that will be. We've settled nicely into our life, but I'm also aware that I don't want to leave it too long either. It'll be a nice few years on the horizon."
And with a baby that looks as cute as baby Mae, we can see why she wouldn't mind an extra few more.
Watch The Motherish team confess the things they thought when they saw their baby for the first time…