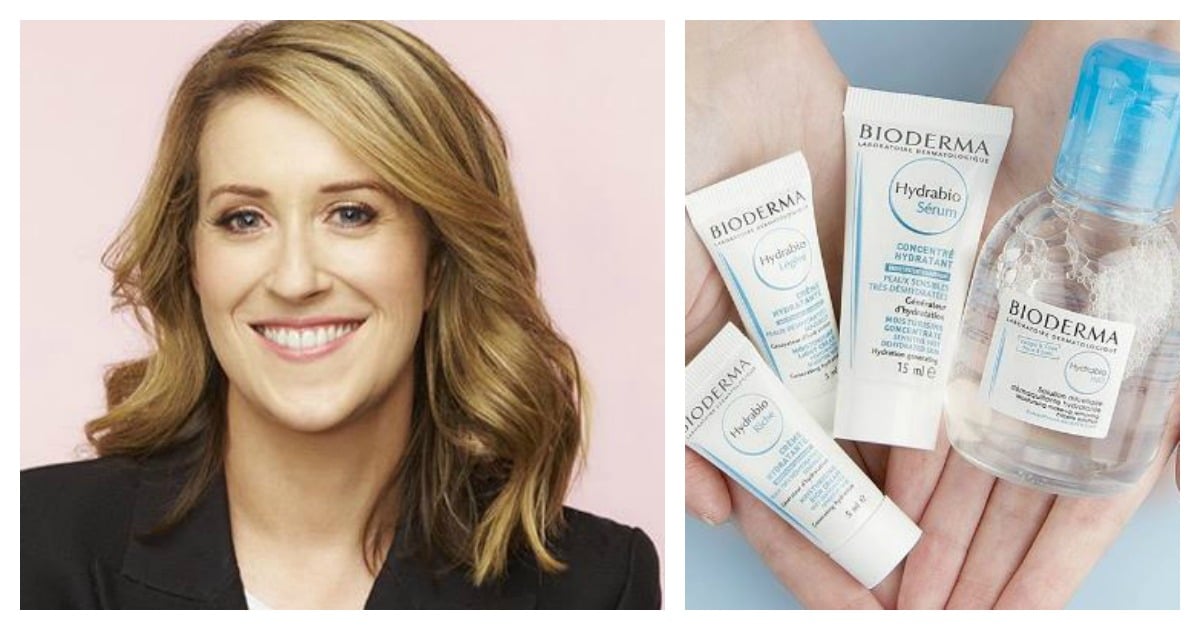 CEO of Adore Beauty and mum to five year-old Anna, Kate Morris is a pioneer in the Australian beauty industry, revolutionising the way women shop for their cosmetic essentials by founding Australia's first beauty e-commerce site in 1999 when she was just 21 years old. She has since transformed Adore Beauty into the nation's biggest online beauty website, a $15 million dollar business with more than 140 signed brands, and attracting millions of visitors to the site each year.
Last month Adore Beauty celebrated its sweet sixteenth birthday with its expansion into China, an important step in the company's growth to become the dominant online beauty destination across the Asia Pacific region, whilst providing China with a solution for consumers seeking ethical and natural beauty products that haven't been tested on animals.
All the while, Kate has juggled the responsibilities of being a boss, mother to five year-old Anna and due to have her second baby in June 2016. Kate is no stranger to juggling career with family and has some valuable advice.
1. Be prepared to get nothing done.
The newborn stage was a shock to the system. I'd assumed that, as newborn babies don't do much, in those first few weeks I'd still be somewhat productive after the initial recovery of giving birth. So as you can imagine, it was a rude shock when I realised I'd be lucky to shower and get out of my pjs by 4pm! This time around I'm ready, and I've accepted that those first few weeks will be a write off when it comes to work. Be prepared to get nothing done and if possible, organise the necessities well in advance.
2. Don't fall under the pressures of other's expectations – do what works for you.
My first child was born with a cleft palate, and having been drilled with the "breastmilk is best" message, I took it upon myself to feed her exclusively by expressing. This was a huge demand on my time; I worked out that it took an extra 20 hours a week to do all of the expressing, and this was over and above the actual feeding time! I was so exhausted from doing what I thought was "best for my baby" that I made myself miserable, and really didn't enjoy those early months of motherhood. What I know now is that what's even more important for your baby is your own sanity and mental health. Sometimes you have to make decisions that are best for your entire family, and that includes yourself. Don't fall under the pressures of what everyone else expects – do what works for your family as a whole, and your children will inevitably benefit.
Watch Madeleine West discuss some of her best tools for working mums. Post continues after video. 
3. Balance the load.
For any woman who is looking to maintain or go back to a career after having a child, it's important to ensure that the parenting responsibilities don't fall entirely on you from the get-go (if you have a partner that is – I take my hat off to single mums, you are superheroes!). The only things I can do that my partner can't are gestation and lactation. For everything else, there's no reason why we can't split it 50/50. He understands that he's not "babysitting" or "helping" – parenting is his job too. For me it would be impossible to do my job without an equal partner to share the load.
4. Get comfortable with a new level of chaos.
Let go of any level of normality you once knew and say hello to a whole new world of chaos. Having a child in itself is one of life's biggest challenges, and running a business on top of parenthood is incredibly demanding. As a mum and boss, the limitations on your time are so extreme you really have to be honest with yourself and ask "where can I add the most value at this minute?" Should I spend it having a quality moment with my child, should I spend it catching up on some important tasks for work, or should I spend it cleaning? I usually choose the first two, and in the process I let things like housework take a back seat. My house is a mess, and I'm OK with that.
5. Don't bite off more than you can chew.
In April we expanded Adore Beauty into China, a huge project in itself. During this time I was heavily pregnant, and so in the midst of morning sickness, preparation for the baby and general exhaustion I was also managing this global launch.
My favourite thing about being pregnant is the way random people feel they have permission to comment loudly on the size of my body. — Kate Morris (@morris_kate) May 23, 2016
For this to be possible, my team and I planned well in advance and ensured the launch would occur during a stage of the pregnancy where I would still have energy to think and time to do! I also kept my team very aware of my stages of pregnancy, and set expectations on what I could and could not do during these times. It was vital to the success of this project that I didn't bite off more than I could chew, and instead prioritise ruthlessly and put trust in my team to capably handle the rest.
6. "Just keep swimming."
When I was pregnant with Anna, I not only tried to keep up everything I was doing pre-pregnancy, I actually piled on a heap of new tasks and projects that "HAD to be done" before the baby came – and then spent every waking moment freaking out about not getting it all finished in time (some weird business-owner version of nesting, perhaps?). This time I've decided I'm not going put that level of stress on myself – I'm growing a person, and she needs me to be healthy and calm. So I'm attempting to take a zen approach and live by Dory from Finding Nemo's famous words, "just keep swimming". I'm not going to make a huge list of things that "HAVE to be done"; I'm just going to put one foot in front of the other for as long as I can: whatever gets done does, and the rest is just going to have to wait.