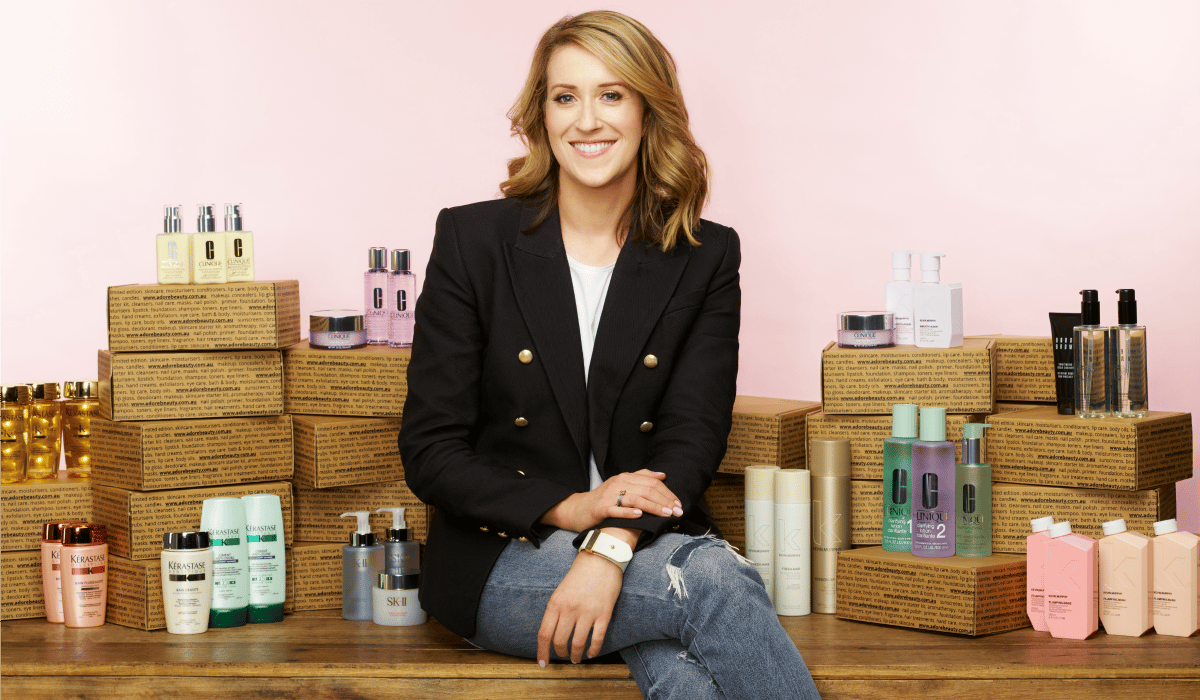 When it comes to buying beauty and skincare products, it's hard not to think of Adore Beauty.
For almost two decades, the site has dominated the Australian beauty market as the country's longest-running online beauty store.
From humble beginnings in founder and CEO Kate Morris' garage, Adore Beauty has grown to be a thriving, multi-million dollar company.
And now, Morris has debuted at #87 on the 2018 Financial Review Young Rich List with a wealth of $30 million together with her partner in life and business, James Height.
The idea for Adore Beauty was born in 1999, when Morris was a 21-year-old university student. Growing up in Launceston, Tasmania, Kate was inspired to create an online beauty store.
"I was working on the Clarins counter at a department store and I realised when I told people what I did that a lot of people would talk about how the found that shopping experience unpleasant. They would sort of pull a face and say 'oh, I hate going in there, they're going to try and push me into buying things'," Morris told Mamamia.
"I realised that the shopping experience was absolutely not as empowering as it should be. When you're talking about products that are supposed to make you feel confident, the shopping experience was making everyone feel the exact opposite."
And so Morris took things into her own hands, launching Adore out of her garage.