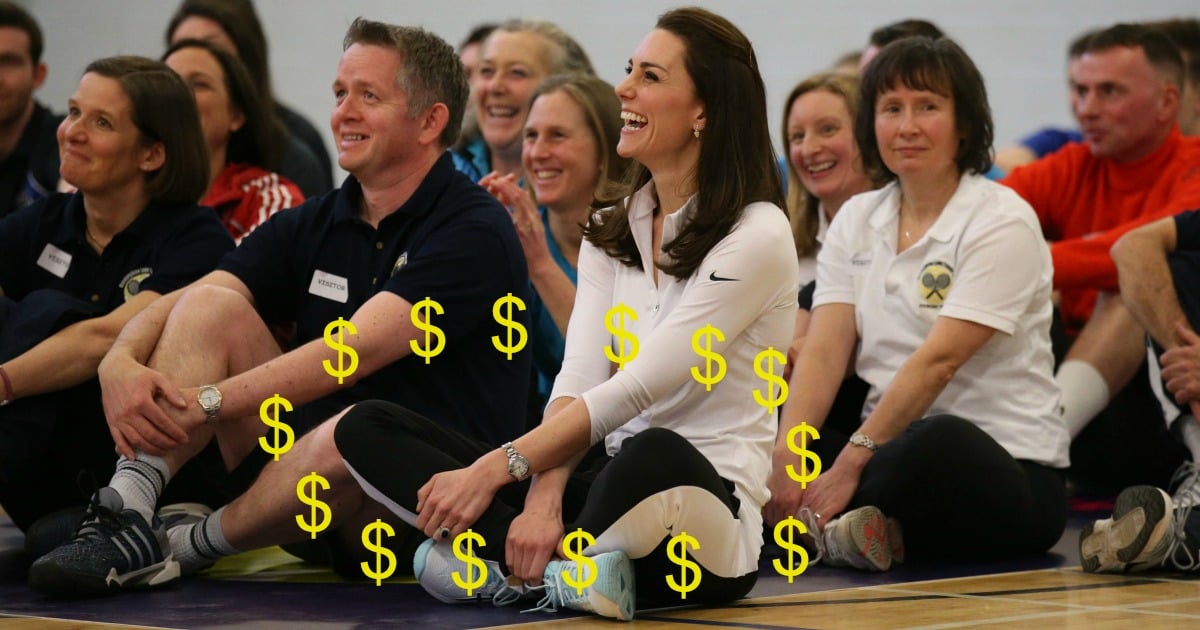 Is this the most beautiful royal sight to behold?
The Duchess of Cambridge, our Kate, who's normally trussed up in structured pea coats and jewel-toned wrap dresses, has finally said "bugger it".
She's donned the trackies for a day.
AND LOOK.
LOOK HOW HAPPY SHE IS.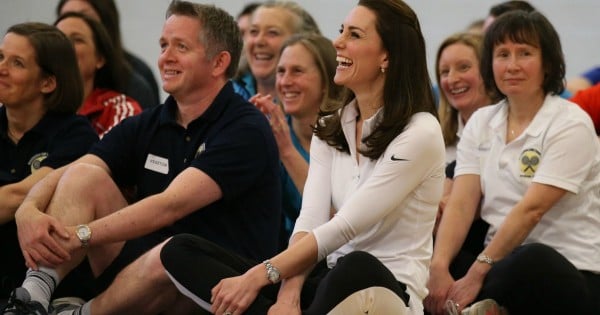 I mean, she still looks completely lovely doesn't she? But there's something else about her. That tracksuit pants feeling. That, people, is the smile of someone who has an elastic waistband.
Here I was thinking that this sartorial selection is brilliant news for us all. Because if Kate Middleton — fashion icon — says yes to tracksuit pants in public, SO MAY WE ALL. *sips cup of tea delicately while sitting in stained grey baggies*
But just as I was celebrating this victory for the common people, I saw that her tracksuit pants were a different kind.
The kind that says "$426 dollars."