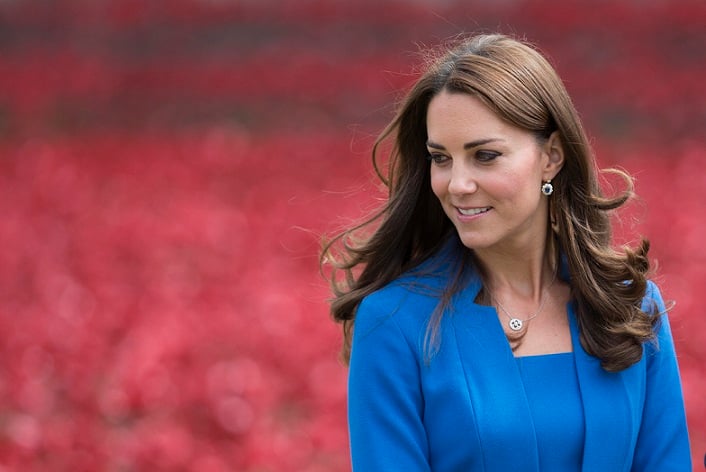 It's true, The Duchess of Cambridge isn't a fashionista. She is a style icon.
You need to know Kate is my best friend. In my dreams, at least.
And when your best friend gets attacked, you stand up for her.
So today: back off, fashion world.
In case you don't know, my bestie Kate made the Vanity Fair International Best-Dressed List 2014  (along with Cate Blanchett and Crown Princess Mary). So, good company.
And that is where it starts. Apparently, Kate isn't deserving of being among the company of models, designers and well… fashionistas.
"A style icon is born, not made. Personal flair is a talent, not a skill to be faked," is what the much-discussed Sydney Morning Herald article said. "Kate has not, and never will be, a fashion girl."
To that I say…Kate is MY style icon…because:
She is not a fashionista. I agree with the critics there. And that is why she IS a style icon.
She doesn't parade herself in ostrich feather skirts with Marge-Simpson inspired hair. No.
She wears what I can wear.
She wears beautiful dresses to classy events.
She wears jeans and a t-shirt to play with her son.
She wears dresses and wedges and heels and blazers and skirts…all of the things I can wear.
Her fashion doesn't make me think WTF? Instead it makes me think… Ooh, I think I have something similar in my closet.
Fashionistas come and go. Style icons stay.