Much like your family, you really can't choose your in-laws. But we're betting if Kate Middleton and Prince Harry had the option, they still would have picked each other.
By all accounts, their brother-in-law and sister-in-law relationship is a truly beautiful friendship.
Since it was announced Kate would be a permanent fixture of the British royal family, Harry has had nothing but kind things to say about his big brother's partner.
Commenting on their engagement in 2010, Harry said, "I am delighted that my brother has popped the question! It means I get a sister, which I have always wanted."
Listen: If Meghan Markle marries Prince Harry, will she rescue us from the ivory anti-feminist Princess tower? (Post continues.)

And in case you thought that was a one-off, the Prince repeated how much he considers Kate family when she wed Prince William the following year.
"To have a big sister is very, very nice," he said after the royal wedding in 2011.
"I've got to know Catherine pretty well, but now that she's becoming part of the family, I'm really looking forward to getting her under my wing – or she'll be taking me under her wing probably."
And that's exactly what happened.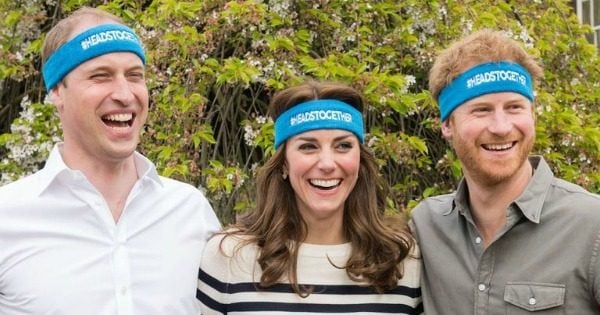 Since then, Harry has become a firm fixture in the royal couple's lives, with a recent Newsweek profile giving details into their friendship today.
Proximity plays a big role in this closeness - while Kate and William live in an apartment with their children George and Charlotte within Kensington Place, Harry lives in a cottage on the grounds.
Newsweek reports Harry "often pops into their apartment at Kensington Palace", where Kate will cook him a meal — "roast chicken is reportedly a particular favourite".
"There was no filling the hole left by Diana's death, and Harry seemed to be growing up without someone emotionally available he could lean on. Kate has helped fill some of that gap," Newsweek writer Chris Jackson notes.
Harry also apparently likes to join the pair in watching Game of Thrones and enjoys spending time with his niece and nephew.
Insiders have previously suggested that because Harry is aware of the rough time his mother Diana had fitting into the royal family, he's always done his best to make Kate feel welcome and comfortable.
Yet their friendship seems to be more than just a willingness to be nice - candid photos snapped over the years give us a glimpse into their closeness.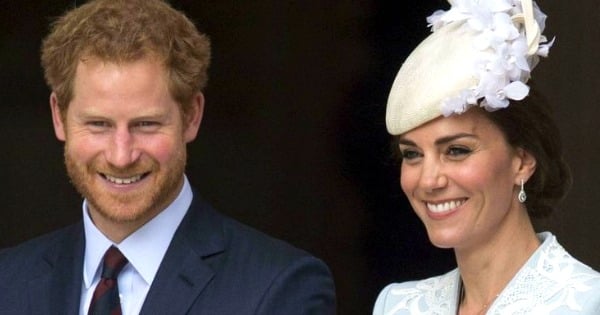 There's no shortage of moments to capture, of course, as the 32-year-old often accompanies William and Kate during their royal duties.
Whether it's at the Queen's recent 90th birthday celebrations, the London Olympics, weddings or more sombre events like the World War I centenary commemorations in Belgium in 2014, the in-laws can often be seen side-by-side.
In 2012 the trio launched the Royal Foundation, and recently have been promoting the Heads Together campaign to end the stigma around mental health, running a tea party children of British servicemen and other charitable events.