Much like your family, you really can't choose your in-laws. But we're betting if Kate Middleton and Prince Harry had the option, they still would have picked each other.
By all accounts, their brother-in-law and sister-in-law relationship is a truly beautiful friendship.
Since it was announced Kate would be a permanent fixture of the British royal family, Harry has had nothing but kind things to say about his big brother's partner.
Commenting on their engagement in 2010, Harry said, "I am delighted that my brother has popped the question! It means I get a sister, which I have always wanted."
Listen: If Meghan Markle marries Prince Harry, will she rescue us from the ivory anti-feminist Princess tower? (Post continues.)

And in case you thought that was a one-off, the Prince repeated how much he considers Kate family when she wed Prince William the following year.
"To have a big sister is very, very nice," he said after the royal wedding in 2011.
"I've got to know Catherine pretty well, but now that she's becoming part of the family, I'm really looking forward to getting her under my wing – or she'll be taking me under her wing probably."
And that's exactly what happened.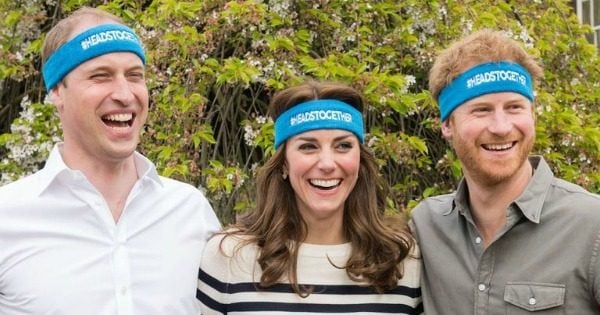 Since then, Harry has become a firm fixture in the royal couple's lives, with a recent Newsweek profile giving details into their friendship today.
Proximity plays a big role in this closeness - while Kate and William live in an apartment with their children George and Charlotte within Kensington Place, Harry lives in a cottage on the grounds.