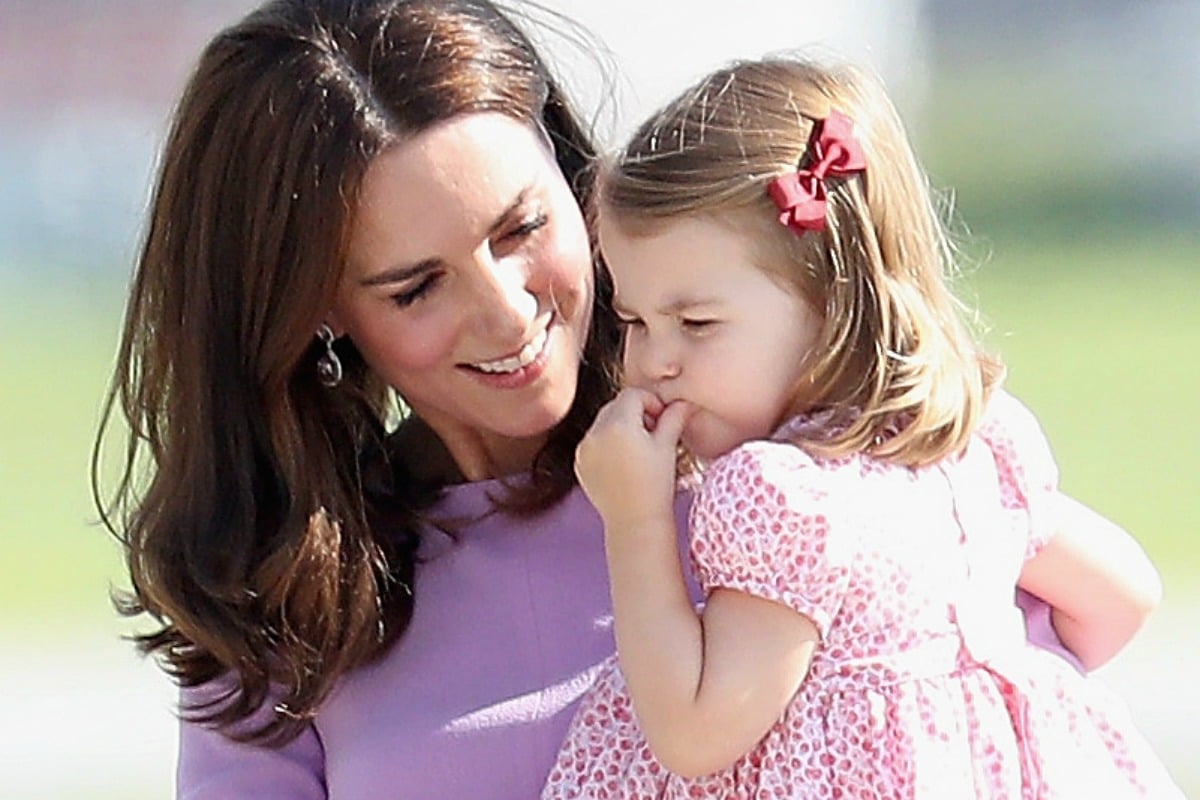 Kate Middleton and Prince William's children may have been born with every privilege possible, but perhaps their greatest assets are their loving parents.
This week, we were reminded what kind of mother the Duchess of Cambridge is when she shared a lesson she is trying to teach her children, Prince George, five, Princess Charlotte, three, and Prince Louis, six-months-old.
While visiting Basildon Sporting Village, an hour east of London on Tuesday, the 36-year-old hugged a royal fan who asked her for one, Hello! magazine reports
"Thank you very much," Kate told the woman, Janet Emery.
"Hugs are very important. I keep saying that to my children."
It's a simple piece of wisdom, but no less true.
The Duchess has previously spoken of her and her husband's plans to impart strong values, such as kindness, onto their children.
"My parents taught me about the importance of qualities like kindness, respect, and honesty, and I realise how central values like these have been to me throughout my life," she said to children at a London school in February 2017.
"That is why William and I want to teach our children just how important these things are as they grow up.
"In, my view it is just as important as excelling at math or sport."
Kate has also shared her hopes that her children will grow up to be able to support their friends through emotionally tough times.
"We hope to encourage George and Charlotte to speak about their feelings, and to give them the tools and sensitivity to be supportive peers to their friends as they get older," the longtime mental health advocate wrote in a piece for Huffington Post UK in 2016.
"We know there is no shame in a young child struggling with their emotions or suffering from a mental illness."