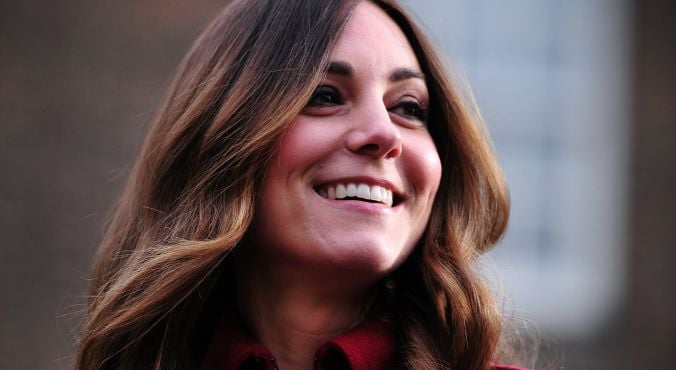 Image via Getty. 
The world almost stopped spinning this week when Duchess of Cambridge Kate Middleton changed her hair.
Drastically.
By drastically, we obviously mean that it was almost, ahem, unnoticeable.
K-Middy basically got a slight trim (in the form of some "bangs") and a so-subtle-we're-not-sure-if-she-actually-did colour change. But nonetheless, it's a change.
The trim marked her return from maternity leave, as she attended a charity function in London. Nice one, Kate.
Katy Perry.
Katy Perry also decided it was time for a hair change.
The warm chocolate colour suits her - but don't expect it to last.
The 30-year-old chose a sparkling Saint Laurent dress to match her hair for the closing of New York Fashion Week.
The best celebrity hair transformations