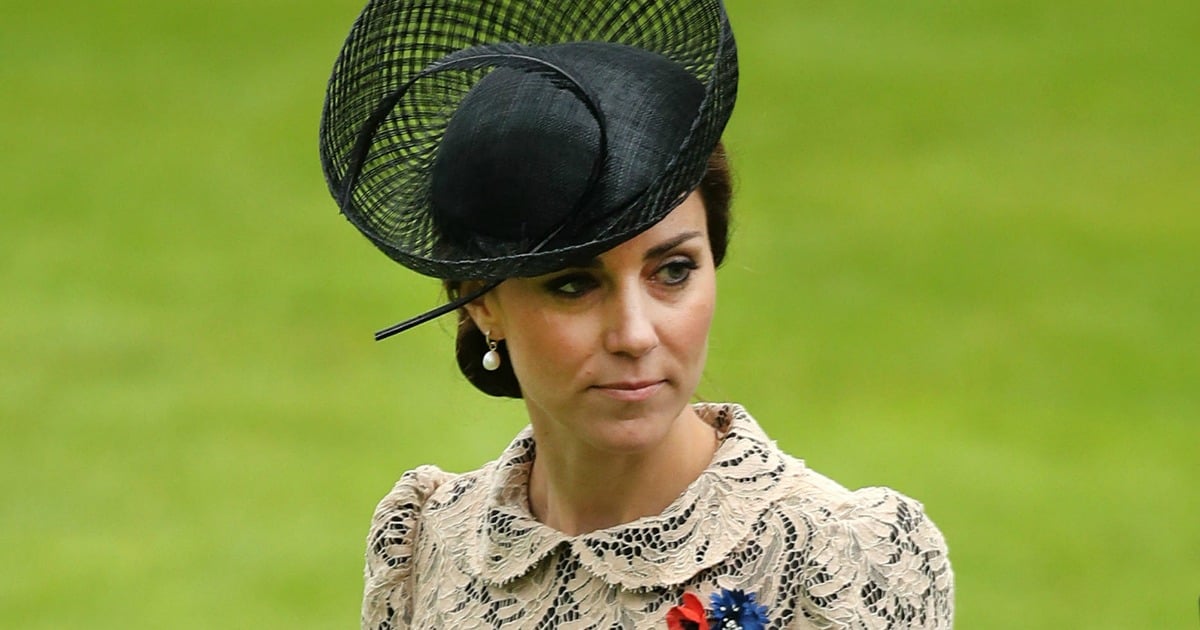 There are a lot of words that could describe Kate Middleton's wardrobe, but 'mysterious' is not one of them.
Each and every time the Duchess of Cambridge is photographed in public, all the minute details of her outfit — from the designer of her dress to whether she's worn that exact pair of earrings to previous events — come pouring out, usually courtesy of royal style bloggers.
We all know the mum of two favours a Jenny Packham gown, wore Alexander McQueen to her wedding, owns a few key Zara items and swears by her beloved Stuart Weitzman 'Corkswoon' wedge heels. No hint of a mystery here.
However, in a truly earth-shattering turn of events, the 34-year-old's latest outfit has befuddled even the most eagle-eyed fashion sleuths.
To paraphrase Game of Thrones, we know nothing.
Watch: The Duchess' hairdresser Richard Ward shares his top blow-drying tips. (Post continues after video.)
Last week the Duchess was in France to mark the centenary of the Battle of the Somme, and was photographed in a chic lace dress (or it could possibly be a skirt and top combo, it's hard to tell).
While it had all the hallmarks of a classic K-Middy ensemble — peplum waist, elegant design, long sleeves, Peter Pan collar — nobody can figure out exactly who designed it.
In the days since the gown was seen, fans have engaged in a frenzied round of fashion Cluedo on social media.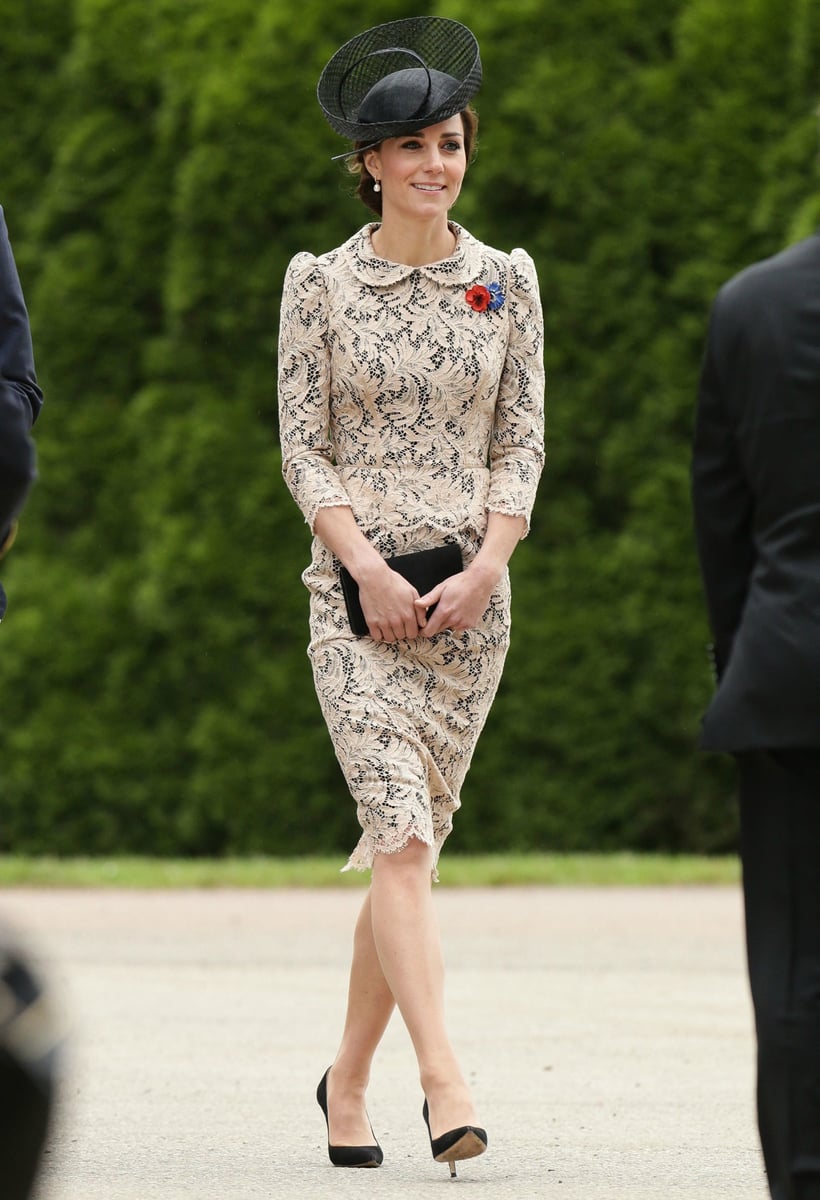 The dress in question. Image: Getty
Close-up photos of the dress have been posted next to runway images of similar designs, and the names of various possible culprits have been tossed into the ring.
Some style detectives have argued the outfit was yet another McQueen creation, while others suggested Temperley, Erdem or Orla Kiely were responsible for the design.
However, The Telegraph's fashion editor Emma Spedding quickly hosed down those suggestions on Twitter, declaring the dress had left her "officially stumped".
One royal fashion follower, Heaven LM, went so far as to email her contacts at Alexander McQueen and Dolce and Gabbana to find out if the dress was one of theirs.
She received a resounding 'no' from both fashion houses, sharing the evidence on Twitter:
Even the writers behind What Kate Wore, the leading Kate Middleton style-stalking blog, are none the wiser.
They've sussed out where the Duchess' hat, heels, clutch and earrings came from (details here), but have no information regarding the dress.