We humans have long pondered whether spirits walk among us; whether lost souls in limbo are haunting our creaky hallways, lurking in dusty attics or pinching socks from the dryer.
Now, finally, we have proof.
Irrefutable photographic evidence uncovered by a Reddit user shows an actual, real-life ghost taking corporeal form in the Duchess of Cambridge's knee.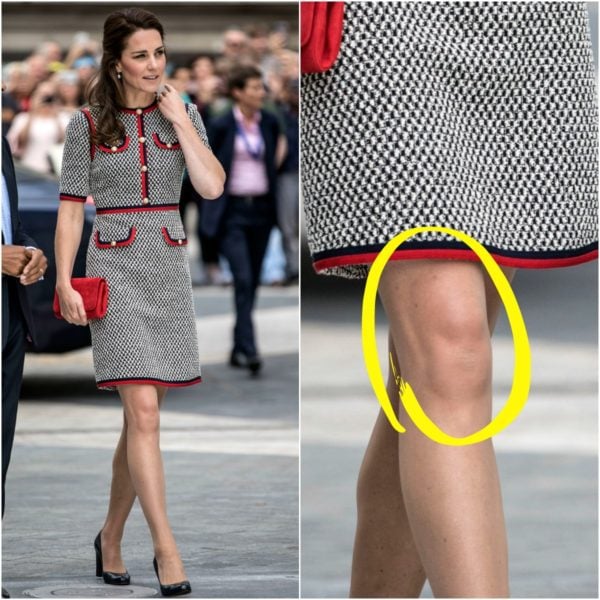 The image shows the 35-year-old casually strolling around outside London's Victoria and Albert Museum on Thursday, seemingly unaware or unperturbed that her meniscus is playing host to an otherworldly being.
A being that bares a striking resemblance to Casper, The Friendly Ghost. Or a jelly baby.
The palace is yet to comment.