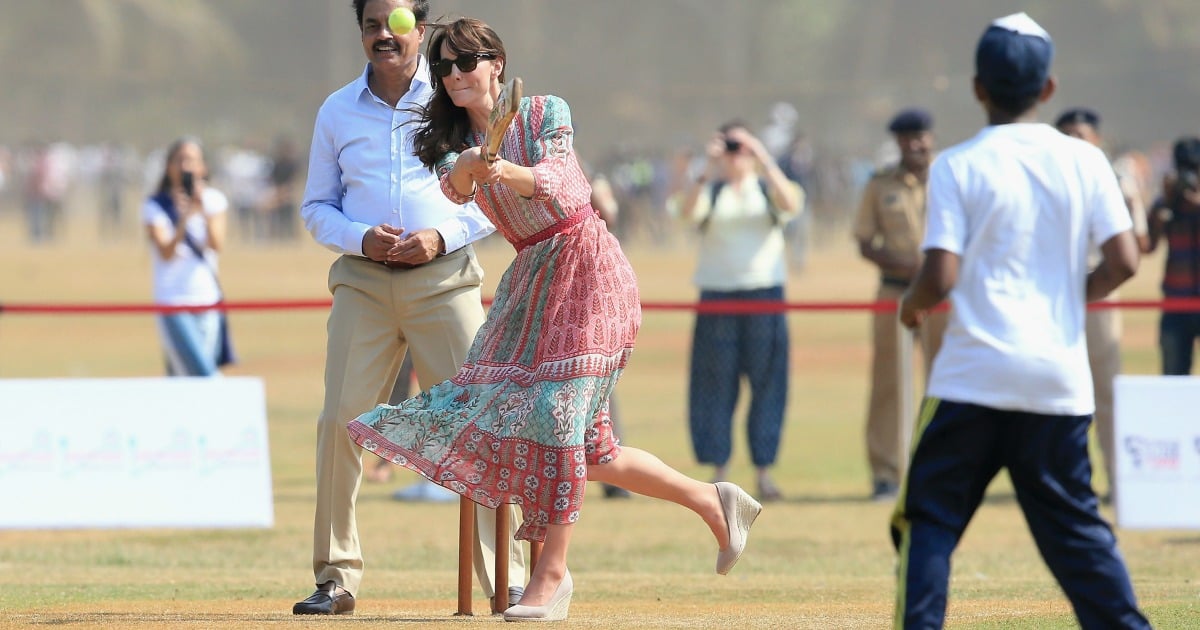 Anyone who's been to India will tell you there are some essential pieces of clothing every traveller should have tucked away in their tattered Kathmandu backpack.
You know, the staples — a floor-length beaded gown, some key Alexander McQueen pieces, wedge heels, that kind of thing.
OK, so the reality for most visitors to India is closer to loose-fitting pants (printed with elephants, usually), floaty cotton blouses, scarves and comfy sandals. But not for the Duchess of Cambridge. Ohhhh no.
Will and Kate (or "WillKat", as local media have apparently nicknamed them) are on tour in India this week, and our favourite royal was sure to pack some eye-popping designer outfits and, of course, those beloved wedge heels of hers.
Which she wore for a round of soccer and cricket, naturally: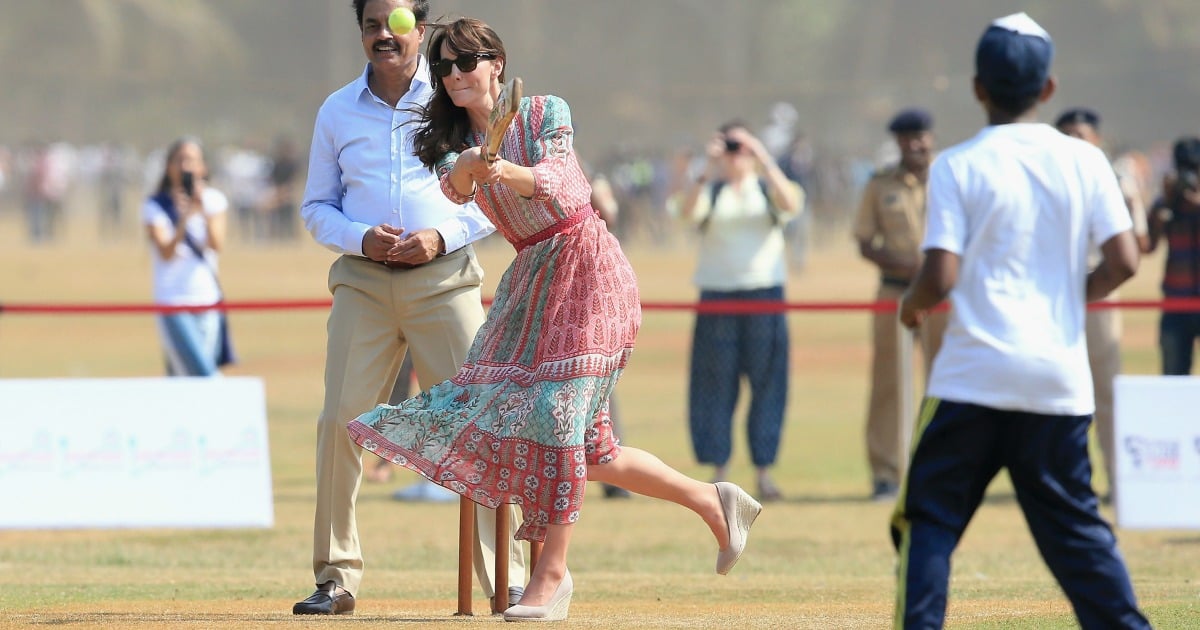 Image: Getty
Her signature shoe is the "Corkswoon" by Stuart Weitzman, and it's become a staple for the Duchess over the years.
Kate's worn her wedges for just about every kind of Royal engagement (everything from a volleyball game to a visit to Manly Beach in Sydney), and most famously, for her first public appearance after baby George was born.