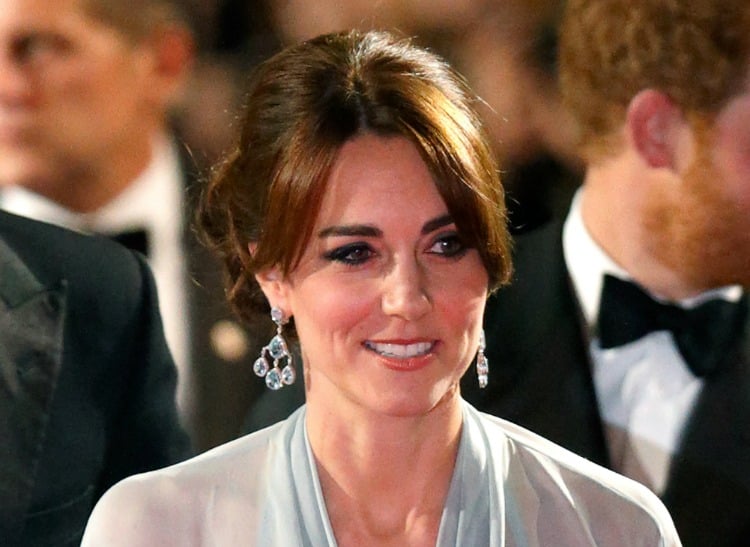 It's fair to say I have never spent so much time looking at the royal boobs as I have today. The boobs in question belong to Kate (aka the Duchess of Cambridge, wife of William, mother to heirs), and they are the subject of intense observation worldwide because it seems they have taken themselves out UNTRUSSED!
The occasion: the premiere of the latest Bond film, Spectre, in London. Kate and William walked the red carpet with the film's stars, Kate looking nothing short of gorgeous in a pale blue bespoke design by Jenny Packham with sheer, long sleeves and heavily-jeweled waist. Very, very elegant from the front. Positively saucy (by royal standards) at the back.  Because at the back, the dress is both see-through and split, revealing a hint of bare back.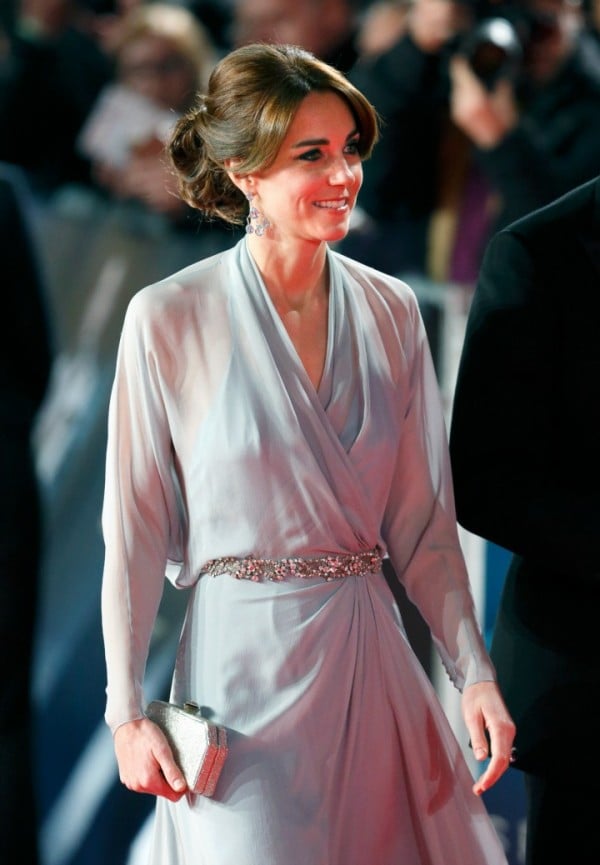 There's **GASP** not a bra strap in sight. Kate has apparently stepped out with the royal puppies off-leash.