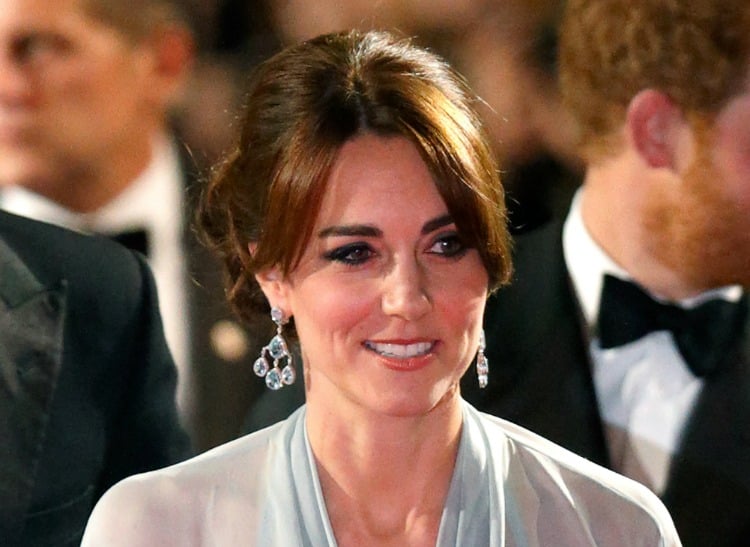 It's fair to say I have never spent so much time looking at the royal boobs as I have today. The boobs in question belong to Kate (aka the Duchess of Cambridge, wife of William, mother to heirs), and they are the subject of intense observation worldwide because it seems they have taken themselves out UNTRUSSED!
The occasion: the premiere of the latest Bond film, Spectre, in London. Kate and William walked the red carpet with the film's stars, Kate looking nothing short of gorgeous in a pale blue bespoke design by Jenny Packham with sheer, long sleeves and heavily-jeweled waist. Very, very elegant from the front. Positively saucy (by royal standards) at the back.  Because at the back, the dress is both see-through and split, revealing a hint of bare back.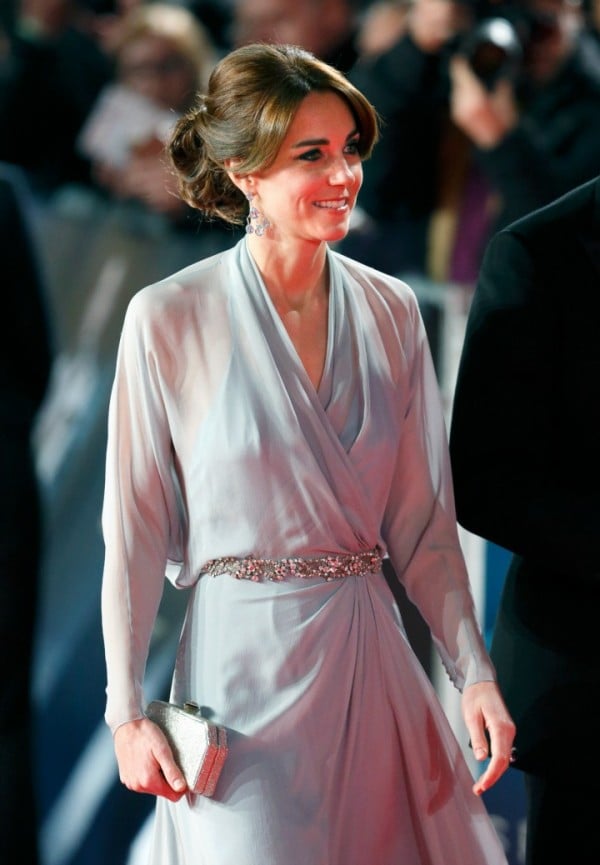 There's **GASP** not a bra strap in sight. Kate has apparently stepped out with the royal puppies off-leash.
For any other 33 year old woman, this would hardly be the stuff of headlines. But Kate isn't any other woman.
Her clothing choices are considered and scrutinised for every nuance (Kate wore lucky red to meet the Chinese president Xi Jinping, a maple leaf hat in Canada). With this dress, there's no side boob or cleavage or visible nipple covers. If she used Hollywood tape, she had an expert showing her how.
But there was also no chance on this earth her apparent bralessness would go unnoticed.
So what's going on here?
Kate's braless moment has come just weeks after she opted for a fringe, the first real change in her hairstyle in all her years in the public eye.