The 'Kate Middleton effect' has struck again.
Everything the Duchess of Cambridge touches (or, in most cases, wears) — whether it be cardigans, cork wedges or even a hairnet — is guaranteed to fly off shelves, and over the weekend it happened again.
This time, it's a pair of GAP pants getting their time in the spotlight.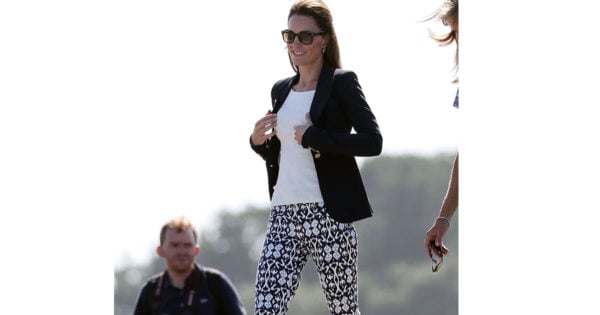 It's no secret the Duchess is a fan of high-street fashion, regularly photographed in clothes that are accessible to those among us who are, you know, NOT royalty.