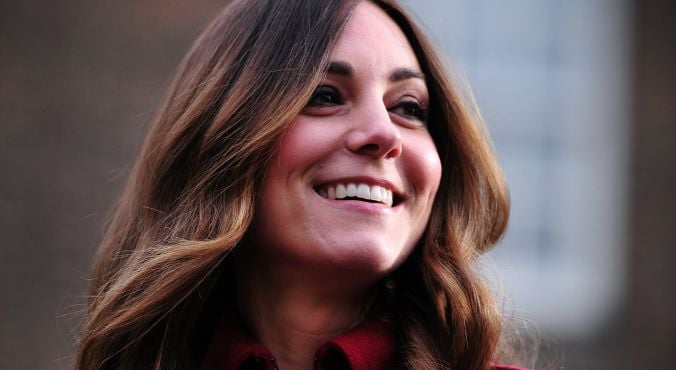 Image: Getty.
We all have those questions that keep us awake at night.
For many, it's trivial things like 'What's the meaning of life?' or on darker nights, 'Why are avocados so expensive?'. But for some it's apparently the more, ahem, highbrow questions like, 'What HAS Kate Middleton done to her eyebrows?'.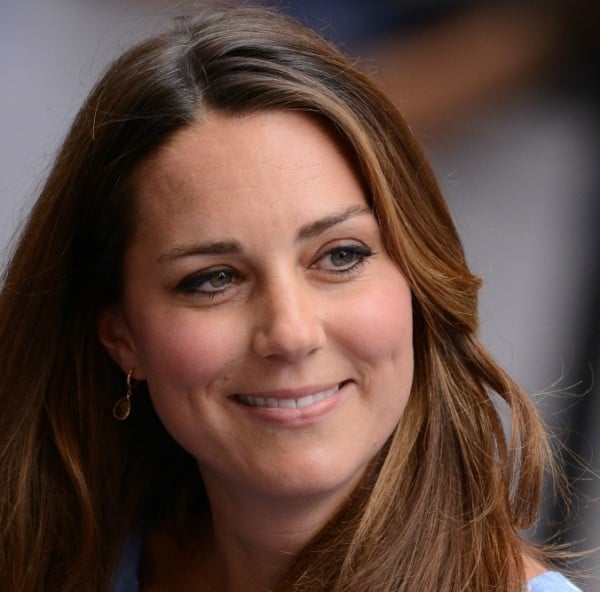 When the Duchess of Cambridge appeared at her first official engagement of 2016, marking the 75th anniversary of Air Training Corps service in London yesterday, eagle eyes noticed something very different about those hairy things above her eyes. They were bigger. They were thicker. They were darker.
Middleton's brows have been relatively consistent for the past few years, looking well-groomed but natural.
Now it seems she's discovered the wonders of a brow pencil — and after daring to use it to fill out her brows, The People aren't happy.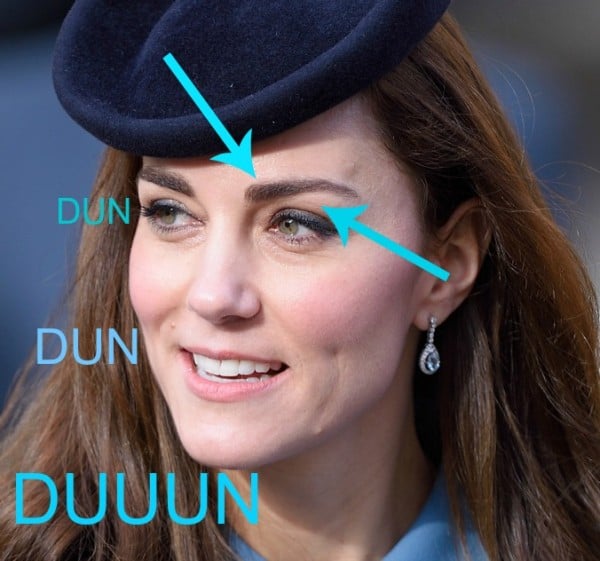 "One is clearly thicker than the other..." said one commenter.
"Painted eyebrows don't look good on anybody," another added, according the Daily Mail.
Take a look at our mascara faces at their best. (Post continues after video.)
Middleton famously does her own makeup (yes, even for her wedding), which led many to speculate that she'd had a little makeup faux pas and drawn them on darker than she had intended.
While there's certainly a noticeable difference, the brows are far from overdone and the Duchess looks as put-together as ever. (Post continues after gallery.)
The best celebrity eyebrows for your browsing pleasure.