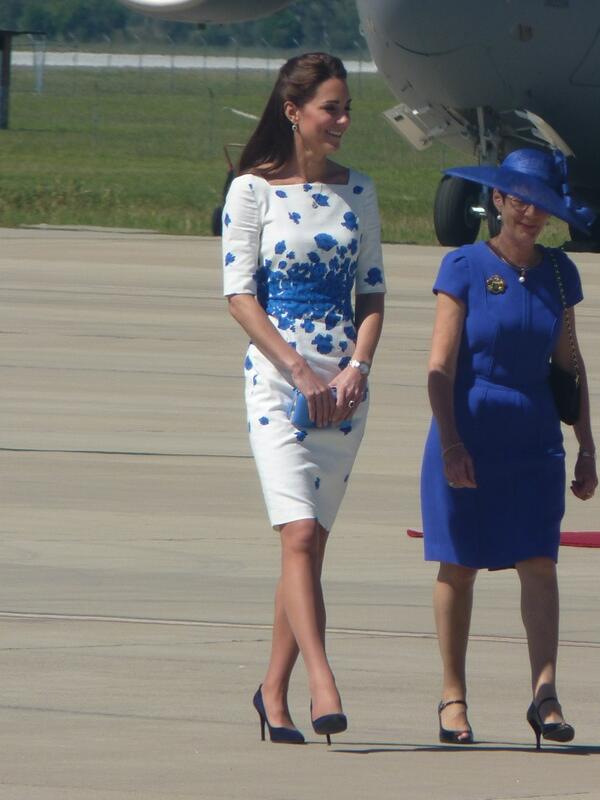 The engagement ring that rules them all really is the most precious in the kingdom…
The world (and Kate) waited a long time to be able to once again see Princess Diana's beautiful engagement ring. However, it is now worth even more than when it was originally purchased.
In 1981 (the year Prince Charles bought and gave it to then-fiancée Princess Diana) the 12-carat sapphire which is surrounded by 14 diamonds was originally valued at $US47,000 (or £28,000).
Now, it is worth $US500,000 (£300,000) - due to its significance and worth. Nothing like wearing half a mill on your finger. (However, we believe that if the ring ever went to auction it would be sold for much much more.)
The ring came in at number 1 on the list of the world's 20 most famous engagement rings (compiled by Vashi Dominguez, a jewellery expert.)
And just to compare, Kate's ring is worth 3 times more than the Queen's engagement ring (which is reportedly valused at $US168,480 (£100,000) - which came in second place.
Number 3 on the list Michelle Obama's ring (which is currently valued at $US33,680, a big increase from the original value of $US12,636).
The American "Royal" couple, Beyonce and Jay Z, only came in at 11 on the list, despite Beyonce's ring being worth $US4.5 million back in 2007 (and now worth over $US9.7 million).
And if you want to relive the moments of when Kate, Will and little George headed to New Zealand and Australia, CLICK THROUGH this gallery: