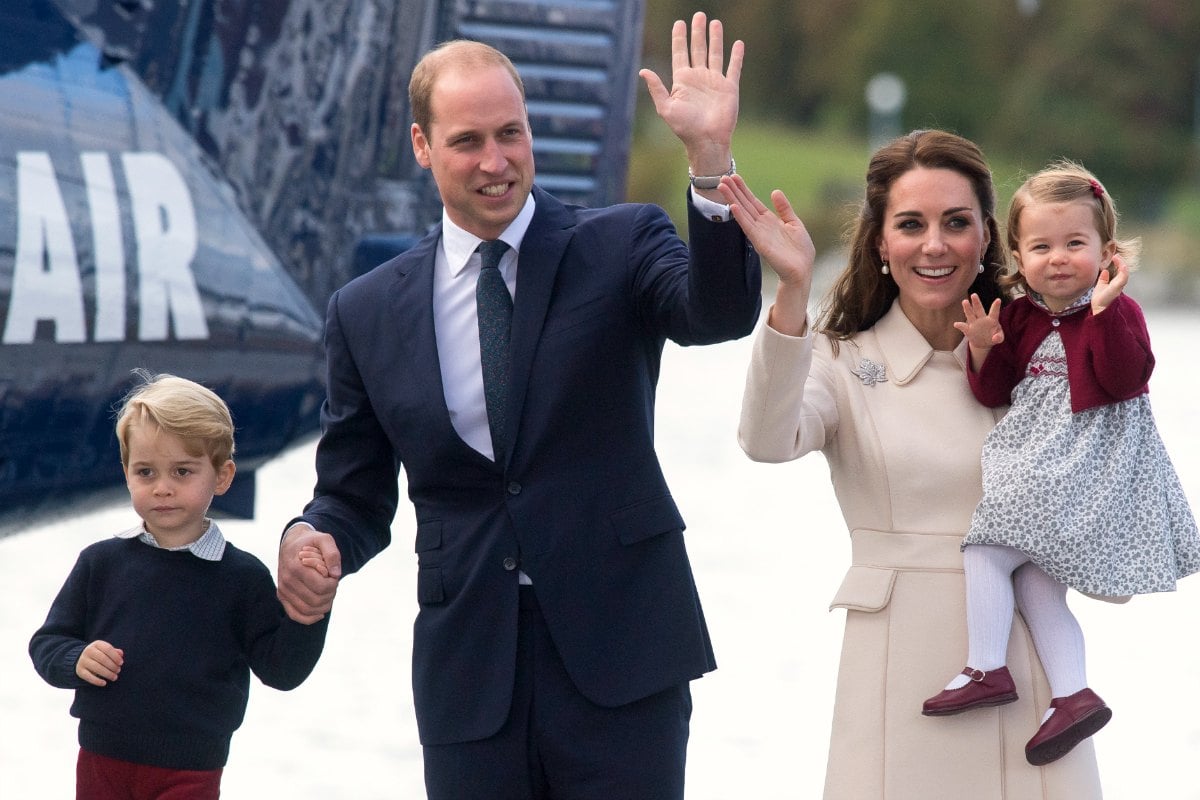 1. Prince William and Kate Middleton have taken their kids on a commercial flight and people think it's a jab at Harry and Meghan.
In a move uncommon for royals, Prince William, Kate Middleton, and their three children, Prince George, Princess Charlotte, and Prince Louis boarded a 40-seat economy flight on their recent trip from Norwich International Airport to Aberdeen Airport in Balmoral, Scotland.
It's estimated the total cost for their trip would totalled to a very unroyal £365 (AU$660).
In comparison Prince Harry and Meghan Markle have recently made royal headlines for travelling via a private jet on their recent European holiday, going from London to Ibiza, to Nice and back to London. While The Sun estimates it would have cost the royal couple £20,000 (AU$ 36,150) for them to hire the private Cessna jet, but it was actually a gift and paid for by Sir Elton John.
The singer later defended the royal couple, he likened the negative press attention directed at Prince Harry and Meghan Markle, to the media stalking received by the late Princess Diana.
"I am deeply distressed by today's distorted and malicious account in the press surrounding the Duke and Duchess of Sussex's private stay at my home in Nice last week," he tweeted.
"Prince Harry's Mother, Diana Princess Of Wales was one of my dearest friends. I feel a profound sense of obligation to protect Harry and his family from the unnecessary press intrusion that contributed to Diana's untimely death.
"After a hectic year continuing their hard work and dedication to charity, David and I wanted the young family to have a private holiday inside the safety and tranquility of our home. To maintain a high level of much-needed protection, we provided them with a private jet flight."
I am deeply distressed by today's distorted and malicious account in the press surrounding the Duke and Duchess of Sussex's private stay at my home in Nice last week. pic.twitter.com/WjVRDSMX0z

— Elton John (@eltonofficial) August 19, 2019
After a hectic year continuing their hard work and dedication to charity, David and I wanted the young family to have a private holiday inside the safety and tranquility of our home. To maintain a high level of much-needed protection, we provided them with a private jet flight.

— Elton John (@eltonofficial) August 19, 2019