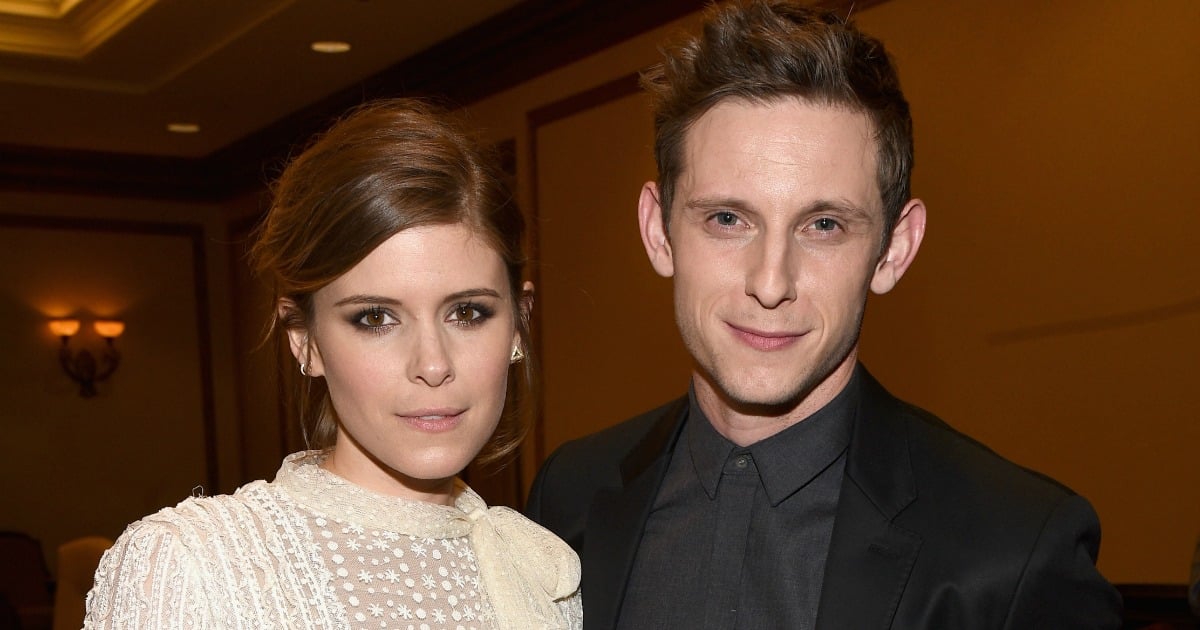 As news of her sister Rooney's rumoured romance with Joaquin Phoenix makes headlines, Hollywood actress Kate Mara has own relationship news to share.
The former House of Cards star and her English actor boyfriend Jamie Bell engaged, her rep confirmed to the New York Post.
Last weekend the 33-year-old uploaded a photo to Twitter decked out in her football paraphernalia, with what appeared to be a sizeable engagement ring front and centre of the image.
"#NYGiants #Steelers," she captioned the pic.
Mara and her actress sister Rooney are the great-granddaughters of the founders of both the New York Giants and the Pittsburgh Steelers.
Bell and Mara first met on the set of Fantastic Four back in 2014, stepping out as a couple for the first time at 2015 Met Gala.
30-year-old Bell has a three-year-old son with his ex-wife Evan Rachel Wood,whom he married in 2012 before splitting after two years of marriage.
Watch: Just to get them a little excited for the wedding… here are some wedding horror stories. (Post continues after video.)
Arguably foreshadowing the couple's news, Mara appeared on Watch What Happens Live with their Fantastic Four costars Miles Teller, Michael B. Jordan and Bell back in August 2015.
During the Plead the Fifth segment, Mara was asked who she would "Marry, Shag, Kill" out of the three men.
"I'm going to marry Jamie," she joked at the time to host Andy Cohen.
And clearly, she wasn't wrong.