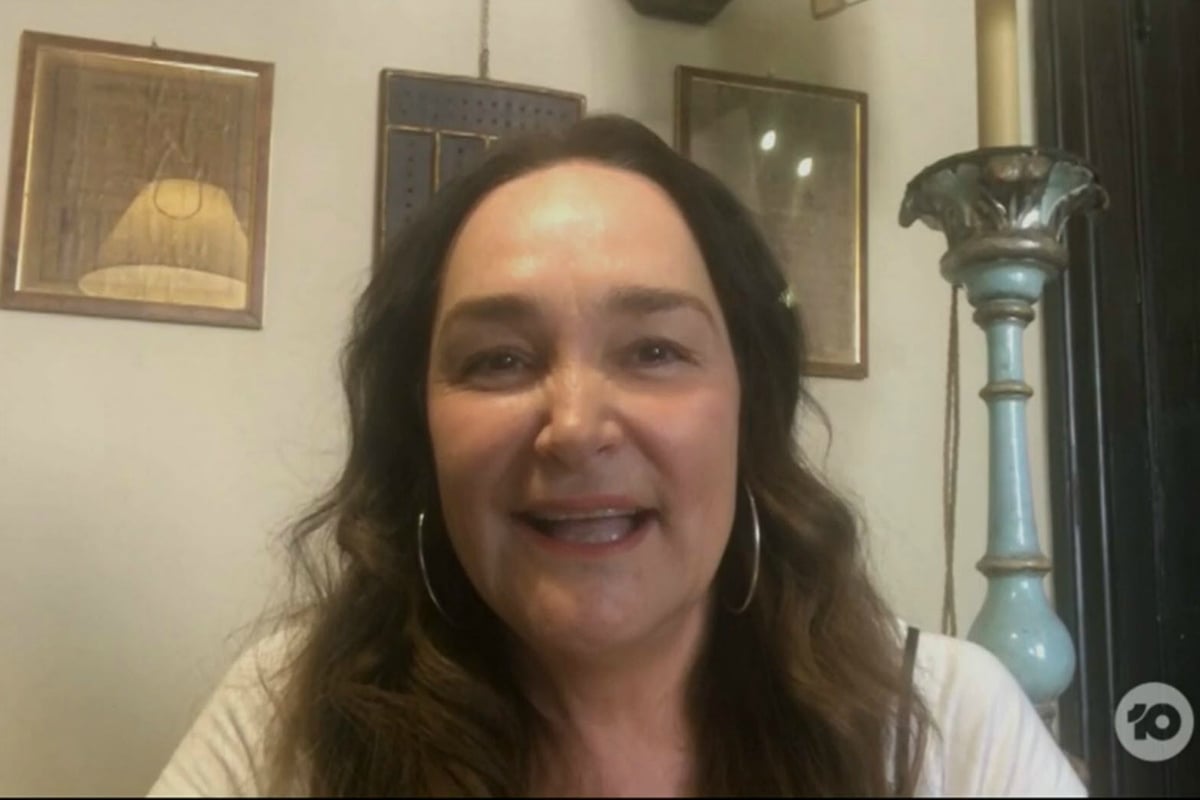 Kate Langbroek has been in lockdown in Italy for more than six weeks now.
Holed up in her home in Bologna with husband Pete Lewis and four kids since March 9, the Australian radio host has been closely watching how her home country has been flattening the curve of COVID-19.
And she wishes she was here.
Kate Langbroek on The Project. Post continues below video.
Speaking on The Project on Thursday night, Langbroek scoffed when asked if she regretted her decision to remain in Italy throughout the COVID-19 pandemic.
She said Australia was doing "really well" compared to Italy, which has recorded more than 25,000 deaths from the coronavirus.
"Obviously you are following Australia and how we're doing, we're kind of smashing it to be honest," The Project co-host Peter Helliar said. "Are you looking at us going, 'Maybe we should have returned earlier… Why didn't we get out?'," he asked.
"What do you think, Helliar?" Langbroek quickly responded.
"You are one of the people on the lifeboat on the Titanic yelling out at the band as the boat goes down, 'Do you wish you were in here, mate?'," she joked.
"Thanks for the comfort."