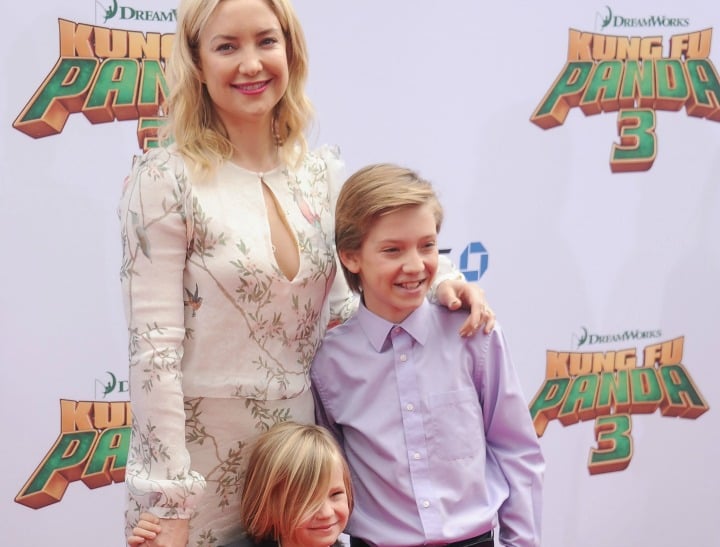 If you're a parent, you'll know that there are times when you adore your kids – and times when you're Just. So. Over. It.
Actress Kate Hudson is no different.
WATCH Kate Hudson on the Golden Globes red carpet. Post continues after video…
The Kung Fu Panda 3 star, who is mum to Ryder, 12, and Bingham, 4, recently opened up about the highs (and lows) of motherhood on The Late Show With Stephen Colbert.
The 36-year-old admitted that her boys drove her crazy on occasion.
"Let's start with the fact that I, literally five seconds ago, was on FaceTime with [Ryder's] teacher going, like, 'He did what? He did?'" she said.

"He's a great kid. I love him so much. They're your kids and you love them, and then you can't stand them sometimes — it's just the truth!"
Amen to that, Kate.
The Almost Famous star went on to share a funny (and gross) anecdote that pretty much sums up parenthood, in our opinion.
The single mum was reading to her boys in bed when they started jumping around: