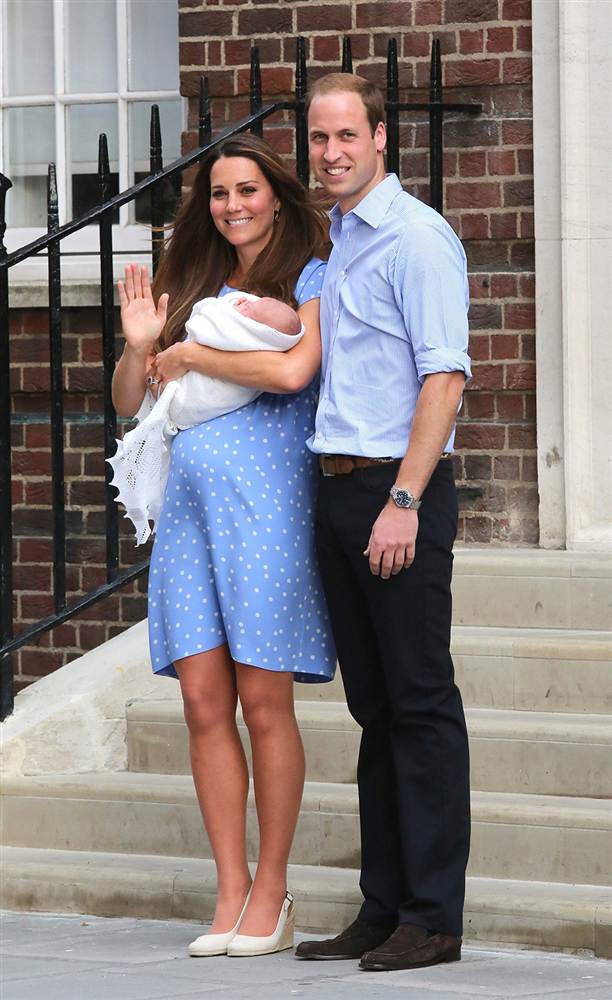 It's been three years since Prince William and Duchess Kate became husband and wife…. so how did they celebrate their big anniversary?
The Duke and Duchess of Cambridge, Will and Kate, have celebrated their three year wedding anniversary…i.e. three years of being the world's biggest celebrities (especially thanks to the recent addition of 9-month-old son George).
Since returning from their family tour Down Under, Will and Kate have spent their 3rd anniversary 'privately', according to officials. However, the Daily Mail has reported that just before the Royals departed for the three-week tour of New Zealand and Australia, William gifted Kate with  a $7000 Cartier watch as an early anniversary present.
Third wedding anniversaries are known as the 'leather' anniversary and so watches are often given as popular presents because of their leather straps (though Kate's is clearly stainless steel - but close enough Will, right?)
Of course, strictly speaking, if Will had stuck to the 'leather' theme of their anniversary yesterday he could have chosen from a range of suitable gifts.
He could have taken a leaf out of Victoria and David Beckham's look. Will and Kate would have looked great in a couple's leather combo...
Or a nice family portrait made out of leather...tasteful!
Still, I suppose a Cartier watch will make the cut this time.
CLICK THROUGH this gallery of the sweetest Will and Kate moments we can't get enough of...